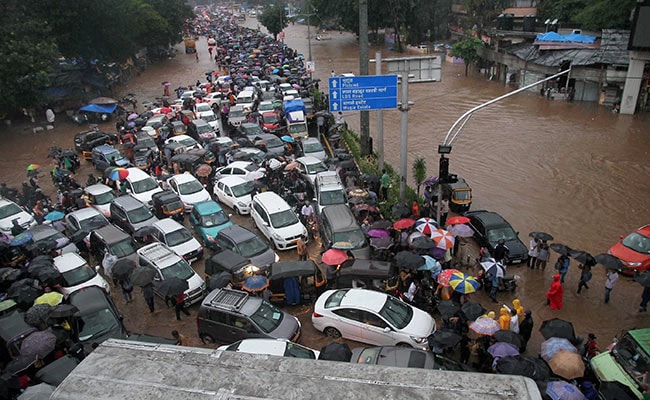 Highlights
Severe rain in Mumbai, about 10 times higher than normal
Flights, trains and road traffic hit, police urge people to stay indoors
Heavy rain is forecast for the next 48 hours
Mumbai:
Every minute of Mumbai's day today was nightmarish after the city
received over 10 times the rain that it gets during the monsoon
. Four inches of rain were recorded in just four hours this morning - and by then,
the financial capital was gridlocked with traffic
. By the time officials began urging people not to leave home unless absolutely necessary, cars were bobbing along in water,
trains were running late with tracks submerged
, and key highways and roads were choked.
Heavy rain has been forecast for tomorrow as well, and schools and colleges have been told not to open.
The met department expects the rain to ease a little by about 11:30 pm. City officials will then pull an all-nighter if they are to clear roads and train tracks for tomorrow morning's rush hour.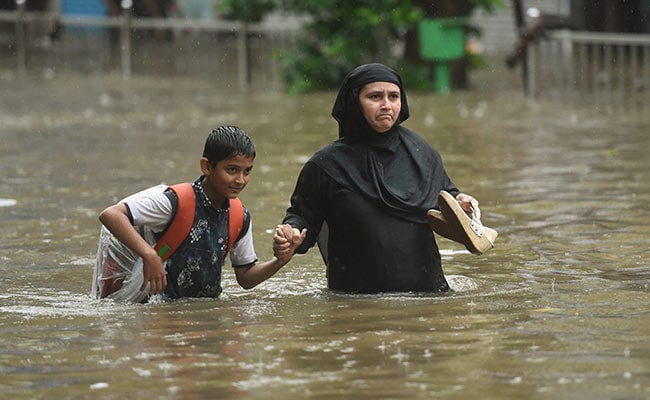 "It isn't a panic situation but only step outside your house is absolutely necessary," tweeted Aditya Thackeray, whose Shiv Sena party controls the city's municipal corporation. By that time, television channels were showing people wading in knee-deep water and railway stations packed with people desperate to get home.
Fights were diverted, delayed and cancelled - for a brief period, the airport closed down altogether. The total breakdown of the city brought comparisons to 2005, when relentless rain wrecked the city.
"I haven't been able to travel and had to cancel all my plans," said researcher Rajesh Prabhakar, who was stranded on the outskirts of Mumbai after his train was cancelled. "Many of my friends are stranded at railway stations... this is a reminder of the 2005 floods."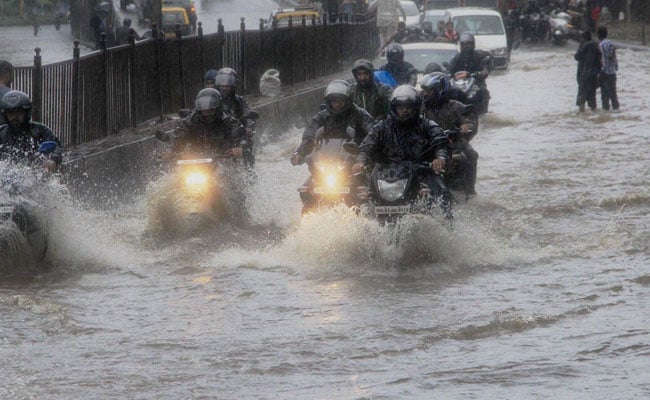 Cars were stranded; some people including film director Mahesh Bhatt spoke of being rescued from flooded cars. One driver lowered his window to show that he was nearly knee-deep in water inside his sedan. As the evening rush hour approached and there was no sign of the rain easing up, the Mumbai police urged people to abandon their cars if the water was tyre-high.
Rainwater flooded the King Edward Memorial Hospital in central Mumbai, forcing doctors to vacate the pediatric ward.
"We are worried about infections...the rain water is circulating rubbish that is now entering parts of the emergency ward," said Ashutosh Desai, a doctor in the 1,800 bed hospital.
Social media saw churches, gurudwaras and residents offering shelter to those stuck miles from home.
For complete coverage of Mumbai rains, click here
(With inputs from PTI)