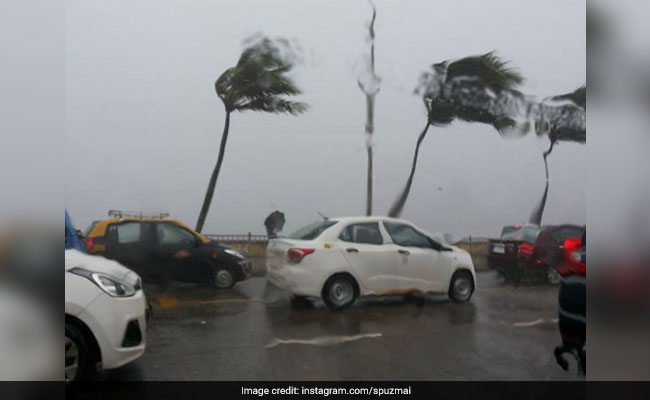 Mumbai's heaviest rainfall since 2005 paralyzed the metropolis as transport ground to a halt and trading in bond and stock markets were affected.
The city, home to the central bank and the nation's two stock exchanges, recorded 29.8 centimeters of rain at the Santacruz weather center in nine hours to 5:30 p.m. local time, shutting the suburban train network, which carries 8 million people every day. Most arterial roads were gridlocked. Mumbai is expected to receive "heavy to very heavy" rainfall in next 24 hours, the weather office said.
The previous high was in July 2005 when the city recorded 94.4 centimeters of rain in a single day.
Rupee-denominated corporate bond deals slumped 84 percent, while trading on the National Stock Exchange's Nifty 50 index was 13 percent lower than the three-month daily average. The deluge evoked memories of the flooding in 2005 caused by a cloudburst that dumped three feet of rain on a single day, killing 570 people, grounding flights and cutting off rail and road links.
"Most people in the corporate bond market in Mumbai are interested to go home early. Markets will be thinly traded," according to Ajay Manglunia, head of fixed income at Edelweiss Financial Services Ltd. "There are unlikely to be any further deals in corporate debt" today.
All the three train lines in India's commercial hub were suspended due to the downpour, the railways department, said on Twitter. The century-old rail network, which carries residents including traders in the stocks, bonds and currency markets, is the backbone of Mumbai's infrastructure.
"Typhoon-like weather," Anand Mahindra, chairman of Mahindra & Mahindra, said in a Twitter post. "Cancelling my flight to Delhi for an Indo Australian meeting. Telling my Aussie friends I'm 'Down Under' water in Mumbai."
The Nifty Index fell 1.2 percent , while the rupee weakened 0.2 percent against U.S. dollar. Yield on the government note due 2027 remained little changed. Non-core staff at the BSE Ltd., Asia's oldest bourse, will be leaving early today due the heavy rains, the exchange said in a statement.There's been no disruption in trading and settlements, at BSE and the National Stock Exchange, spokespersons for the bourses said.
"Stay indoors as far as possible," Mumbai police said in a Twitter post. "Move out only if it is very important. Due to waterlogged roads, traffic not moving and slow at most places."
Rain was 4 percent below normal across the country since June 1, according to the India Meteorological Department. About 83 percent of the country received normal to excess showers during the period while rest got deficient rain, it said.
(Except for the headline, this story has not been edited by NDTV staff and is published from a syndicated feed.)