Mumbai:
Two young men, aged 21 and 22, best friends since childhood, and students of Rizvi College in Bandra, died in a hit-and-run on the Western Express Highway at Kandivli on Monday. While it is not clear how and when the accident occurred, no passer-by or motorist on the busy stretch bothered to call the police or take the two to hospital.
The two were found by beat marshals from Samta Nagar Police station at 5.30 pm. Saad Teerandaz and Bilal Ansari were residents of Kanakia Residency at Mira Road. While Bilal was a student of hotel management at Rizvi College of Hotel and Tourism Management Studies, Saad was a mechanical engineering student at Rizvi Engineering College.
The beat martials on duty spotted the duo near Andheri East's Avenue hotel. Inspector Sachin Bayes, said, "It is not clear how and when the accident took place, because nobody reported it. Our constables spotted the two at the spot. We are checking if the specific patch of road is covered by CCTV, to determine the cause of the accident."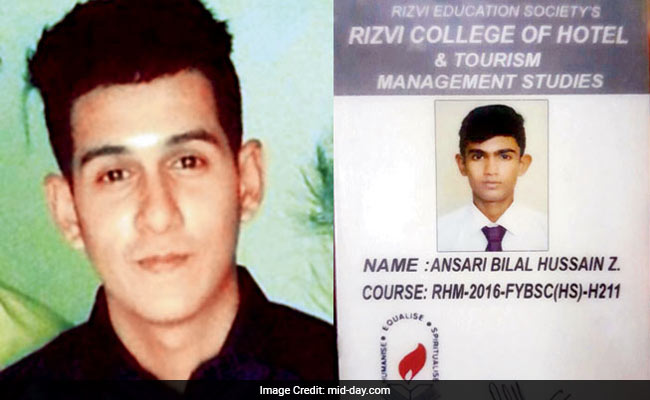 While Saad died on the spot, Bilal was fighting for his life till 9.30 pm at Shatabdi Hospital. Family and friends present at the hospital late Monday night said if the two had received immediate medical attention, they could have survived. "It is shocking that nobody saw the accident happen or if they did, why nobody reported it to the police," said a friend.
According to police, it is also not clear whether the boys were wearing helmets since no belongings were found near the accident spot.
Dr Raj Kesare, RMO on duty at Shatabdi hospital, said, "Two accident victims were brought to the hospital. While one was brought dead, the other was undergoing treatment at the ICU, but expired."
(Except for the headline, this story has not been edited by NDTV staff and is published from a syndicated feed.)