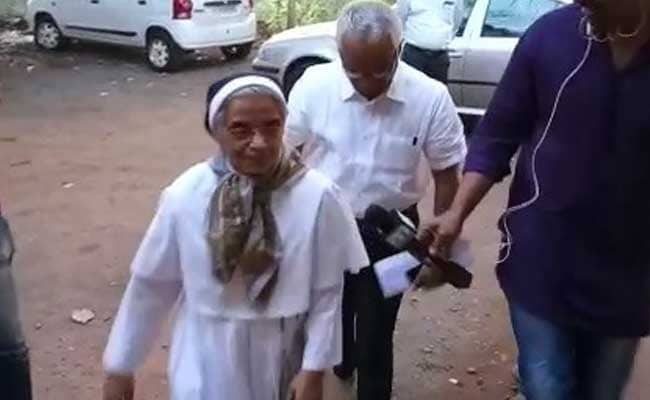 Kannur:
A Catholic priest and two nuns accused of shielding fellow priest for the rape of a 17-year-old girl, were released on bail yesterday.
The trio - Child Welfare Committee Chairman, Father Thomas Joseph Therakam, one of the committee members, Betty Jose and Superintendent of the orphanage in Wayanad, Sister Ophelia
surrendered to the police
in Kerala's Kottiyoor yesterday morning. They claimed to be unaware of the teen's rape.
According to the police, several people associated with the accused priest, allegedly tried to help him by concealing facts.
"We have focused on exposing, investigating the role of any one who was involved in any cover-up of the act by the priest. The first accused arrested earlier, used his position as a priest to pressurise the minor's biological father to take rape blame on himself. Investigation is proceeding impartially," G Siva Vikram, District Police Chief of Kannur told NDTV.
The accused was preparing to leave the country, police sources added.
Father Robin alias Mathew Vadakkencheril, the vicar of the local church parish and the prime accused in the rape case, was arrested on February 28 on charges of sexually exploiting and impregnating a 17-year-old girl. The girl, who was raped in May last year, gave birth to a child earlier this year.
The rape was reported to the police in February 2017. Eight persons have been booked for their alleged role in the case.
In 2016, Kerala reported a 22.5 per cent increase in minor rape cases, as compared to previous year. At least three policemen in Palakkad and Kollam, were suspended in the last two weeks, for procedural lapses while investigating sexual abuse cases of minors.