New Delhi:
Union Public Service Commission (UPSC)'s the Engineering Services Exam (ESE) 2018 online registration to close today. Popularly known as IES 2018 or ESE 2018, the exam gets huge attention from engineering graduates, every year. Recruitment is made to civil, mechanical, electrical and electronics and telecommunications engineering departments. Though the Commission is likely to change the number of vacancies, the approximate number of posts is 588, as of now. The UPSC IES 2018 preliminary examination will be held at 42 cities across the country on 7 January 2018.
UPSC ESE Official notification can be found at the upsc.gov.in.
'Applicants should note that there will be a ceiling on the number of candidates allotted to each of the centres except Chennai, Delhi, Dispur, Kolkata and Nagpur. Allotment of Centres will be on the first apply first allot basis and once the capacity of a particular centre is attained, the same will be frozen.'
Applications must be sent online at the portal upsconline.nic.in.
UPSC IES Or ESE 2018 Exam: How to apply
Follow these steps to register for UPSC IES or ESE 2018 exam: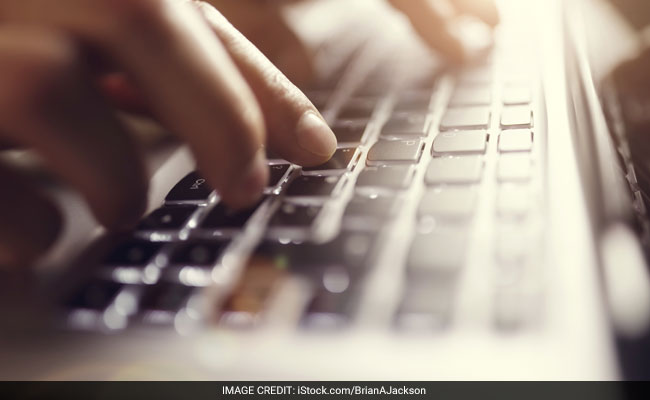 UPSC ESE Engineering Services Exam 2018: IES Registration Last Day Today, Apply Now At Upsc.gov.in
Step One: Go to the official website of UPSC, upsc.gov.in
Step Two: Click on 'apply online'
Step Three: Click on 'Online Application for Various Examinations of UPSC' from next page
Step Four: Read the instructions given there
Step Five: Click on the registration links
Step Six: Register for both parts
Step Seven: Enter the required details
Step Eight: Upload required documents
Step Nine: Pay the fee
Step Ten: Submit your application form
Candidates may directly go to the website 'upsconline.nic.in' and follow the steps given above from "Step Two".
Note: On successful completion of your complete application, an auto-generated email will be sent on your registered email-id. In case email is not received by you please check / ensure that submission of Part-II of the Application has been made by you.
Read also:
UPSC CAPF AC 2017 Results: Assistant Commandants Written Results Declared @ Upsc.gov.in, Check Now
UPSC Allows Candidates To Raise Objections On Exam Questions
Tamil Nadu Government To Start IAS Academies In All 32 Districts
Civil Services Prelims 2017: Aspirants Challenge UPSC In Supreme Court Over 'Ambiguous Questions'
Click here for more
Jobs News