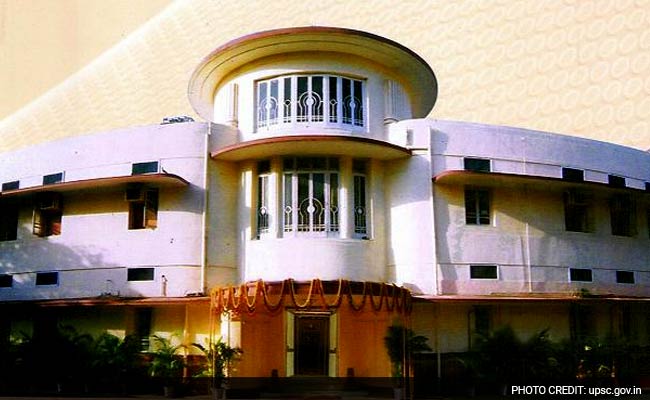 New Delhi:
In a latest notification published on the official website of Union Public Service Commission (UPSC), the public sector recruiter, has come up with a time frame for the candidates to make representations on the questions asked in the papers of a certain examination. The candidates now will be given a time frame of 7 days to raise their objections. A
section of civil services aspirants
have approached the Supreme Court recently against the conduct of the Civil Services preliminary examination of 2017, accusing the Commission of non-transparency and of framing ambiguous, incoherent questions.
UPSC conducts recruitment exams to various union services like, Civil Services exam, Medical Services exam, Economic an Statistical Services and Engineering Services.
"For each Examination, a time frame of 7 days (a week) i.e. from the next day of the Examination Date to 6.00 p.m. of the seventh day is fixed for the candidates to make representations to the Commission on the questions asked in the Papers of that Examination," said the notification.
"For Examination conducted on two or more days, the dates on which the Paper(s) of that Examination are held, will be the crucial reckoning date for making representation on the questions appeared in those Papers. For example: if Paper(s) of an Examination is/are conducted on 1st March, then a candidate can make representation by 6:00 p.m. of 8th March," added the notification.
The UPSC notification also said that such representation must be submitted online only (by email at email Id examination-upsc@gov.in) and no representation by post/hand will be entertained. It also said that no representation will be entertained under any circumstances after this window of 7 days is over.
Publishing the
answer keys
to the competitive and entrance examinations is a general practice in the country.
The Supreme Court has in August dismissed a plea which sought grace marks or removal of alleged wrong questions given in the Union Public Service Commission (UPSC) 2017 preliminary examination.
A bench, headed by Justice Dipak Misra, then said the court does not perceive any merit in the petition and is, hence, dismissed.
The bench, also comprising justices Amitava Roy and A M Khanwilkar, noted that the petitioner who gave the exam had not given any representation to the UPSC claiming there was a question with more than one correct answer.
More than 4.6 lakh aspirants had appeared for the UPSC prelims exams held on June 18, 2017.
It is probably the first time that the UPSC has fixed a deadline for candidates to make representations on exam papers, officials told Press Trust of India.
(With Inputs from PTI)
Click here for more
Jobs News