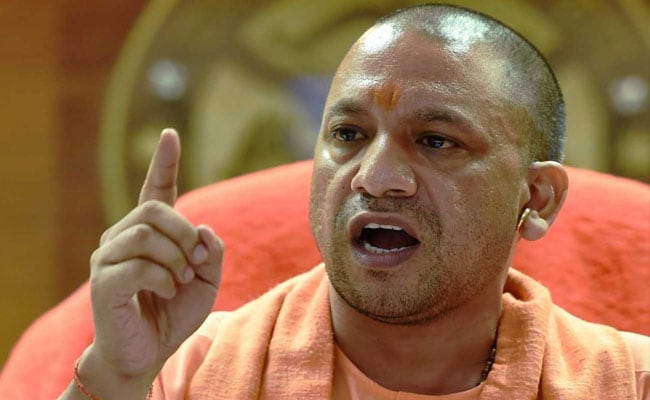 Highlights
Yogi Adityanath was speaking at a function in Chhattisgarh's Raipur
Kapil Sibal of Congress retorts in a tweet, attacks PM Modi's government
Yogi Adityanath ripped into Congress, blamed it for "dividing" people
Raipur, Chhattisgarh:
The word "secular" is "the biggest lie", Yogi Adityanath has said, suggesting that the people who propagated it should apologise to the nation, a reference to the Congress party. The Congress' Kapil Sibal has countered the attack by saying that the Uttar Pradesh Chief Minister's comparison of the Modi Goverment's rule at the Centre to '
Ram Rajya
' is the "biggest lie".
"Yogi Adityanath says 'secularism is a lie' and compares Modi's government to "
Ram Rajya
". This "Truth" is perhaps the biggest lie," the senior Congress leader tweeted this morning.
Yogi Adityanath was speaking at a function in Chhattisgarh's Raipur on Monday evening, when he said, "I believe that the word secular is the biggest lie told since Independence. Those that have used this word should apologise to the people of the country. No system can be secular."
Yogi Adityanath says " secularism is a lie " and compares Modi's government to " Ram Rajya ".

This " Truth " is perhaps the biggest lie .

— Kapil Sibal (@KapilSibal) November 14, 2017
Earlier in the day, at a BJP felicitation, the UP chief minister ripped into the Congress,
blaming the party's 55-year-long rule for the country's problems
, accusing the opposition party of "dividing" people with politics of appeasement.
The Congress, the BJP leader said, "practiced politics of appeasement for political gains and gave birth to the scourge of terrorism, Naxalism and separatism. The country is still paying the price for the Congress' policies". He said while the Congress "mismanaged" governance, the BJP's government at the Centre and in states were fixing things, tackling problems and had set the country on the road to development.
"Our party works without discrimination on the basis of religion, caste and creed. We consider the entire country a family," Yogi Adityanath said. He said "
Ram Rajya
' or the rule of Ram is considered "the best model of good governance in the entire world where there is no fear, discrimination, pain and starvation," and praised Prime Minister Narendra Modi for launching many welfare schemes, listing several of the central government's key achievements.