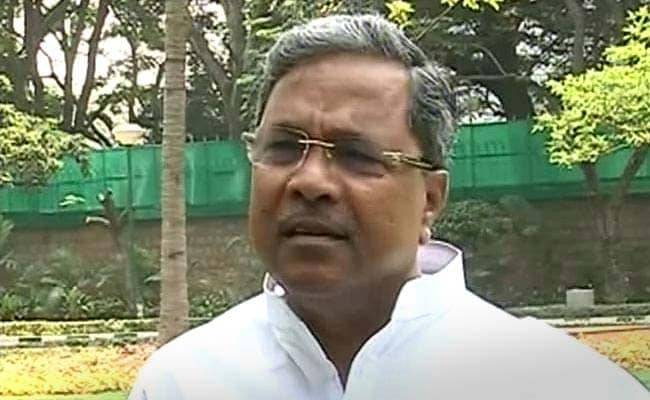 New Delhi:
Bharatiya Janata Party (BJP) today demanded Karnataka Chief Minister Siddaramaiah's resignation following death of two persons in violence over Tipu Sultan's birth anniversary celebrations.
The BJP also took a swipe at Congress President Sonia Gandhi asking if she will now lead a march.
BJP said Mr Siddaramaiah was unable to handle the law and order situation, and sought a probe into the death threats made against playwright Girish Karnad and BJP lawmaker Prathap Simha. It also expressed concern that no arrest has been made in the murder of rationalist MM Kalburgi.
"Chief Minister Siddaramaiah must resign. Two persons have died and he has not been able to handle the law and order situation. Will Sonia Gandhi go to Bengaluru and march against this? Will she demand Siddaramaiah's resignation?" BJP spokesperson Sambit Patra told reporters.
Smt Gandhi on November 3 had led a march of its top leaders to Rashtrapati Bhavan to protest against the climate of growing intolerance in the country and accused Prime Minister Narendra Modi of "endorsing" incidents of hate.
Referring to the alleged
death threats received by
Jnanpith awardee Mr Karnad and Mr Simha on social media, the party sought a probe into it.
Mr Karnad, who came under severe attack for his remarks that Bengaluru international airport should have been named after Tipu Sultan rather than the city's founder, Kempe Gowda, received a threat on Twitter that he would meet with the same fate as Mr Kalburgi, who was recently shot dead by two men at his residence in Dharwad in north Karnataka.
Mr Karnad, though, later apologised, saying he did not want to hurt people's feelings.