Tikamgarh (Madhya Pradesh):
It's been three years since the villagers of Madhya Pradesh's Tikamgarh town got drinking water in their village. The acute drinking water crisis has forced the villagers to travel for almost five km every day to fetch water for their daily needs.

The village, nearly 250 km from Bhopal, has a population of 3,000 people and mostly comprise farm labourers or traders.

The schemes launched by both the Central and the State governments have failed to reach the villagers despite several attempts and complaints.

"We have to walk till Uttar Pradesh border to get water. Our children can't go to school as all their time goes in fetching water," locals told ANI.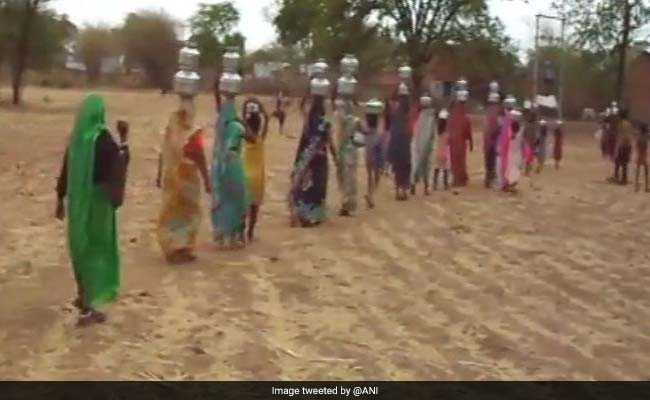 Due to non-availability of drinking water, women of the village walk five km every day through forest road to collect water, they said.
"The district administration too has ignored our problems for the last three years," locals added.
The village in Tikamgarh town also continues to be deprived of basic facilities such as school, all-weather road and electricity.
Acute water shortage has also hit Odisha's Mayurbhanj district,
around 300 km from Bhubaneswar, and women have to travel to far off places.
The area has been facing acute drinking water crisis for the last few days. While the wells in the localities have gone dry, the stand posts also do not provide water, locals had told news agency ANI.
Get Breaking news, live coverage, and Latest News from India and around the world on NDTV.com. Catch all the Live TV action on NDTV 24x7 and NDTV India. Like us on Facebook or follow us on Twitter and Instagram for latest news and live news updates.