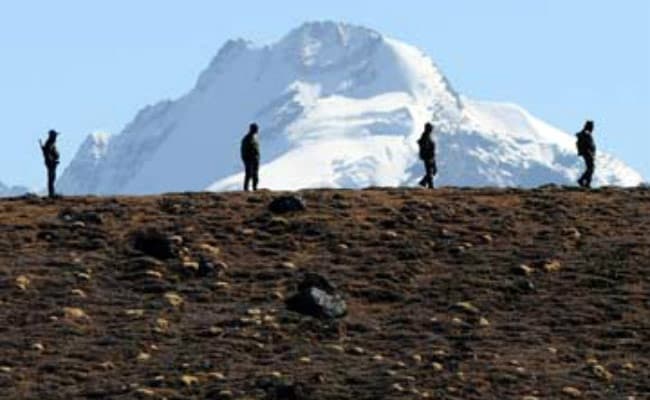 Highlights
Sushma Swaraj blamed China for triggering the standoff in Sikkim sector
Sushma Swaraj told Parliament that India had the backing of other nations
Chinese media claimed Indian troops had invaded 'Chinese territory'
New Delhi:
Keeping up its sharp rhetoric on the month-long standoff at the border in Sikkim, government-controlled Chinese media today accused Foreign Minister Sushma Swaraj of "lying" to parliament and also dismissed as "fantasy" her suggestion that both India and China withdraw their soldiers simultaneously for a dialogue.
"Indian Foreign Minister Sushma Swaraj told her country's parliament on Thursday that 'all countries are in India's support,' and said India is alert to the need to protect its security.... She was lying to the parliament," an editorial in the Global Times said.
"First,
India's invasion of Chinese territory
is a plain fact.... Second, India's military strength is far behind that of China," it said, adding, "New Delhi's impetuous action stuns the international community. No other country will support India's aggression."
The editorial also threatened Delhi with military action. "China has already shown its tolerance and calmness to the largest extent", it said. "If New Delhi does not withdraw its troops, the last option for China is fighting against India and ending the conflict without diplomatic means."
Ms Swaraj had said yesterday that all countries backed India in its standoff
with China and stressed that India's action was motivated by its need to protect its security near where the boundaries of China, India and Bhutan meet.
The Global Times editorial felt Ms Swaraj's comments of a simultaneous withdrawal reflected a change in stand. But it ruled out the suggestion, saying India should "abandon the long-term fantasy" of the Doklam area.
"China cherishes peace. But peace cannot be achieved at the expense of China's lost territory, and 1.4 billion Chinese people will not accept that peace," the editorial claimed.
China says that on June 16, Indian troops crossed the border at Sikkim to stop the construction of a road that it is entitled to build on its own turf on a plateau it calls Donglang. Bhutan and India say the area -- known as the Doklam plateau in India - is Bhutanese.