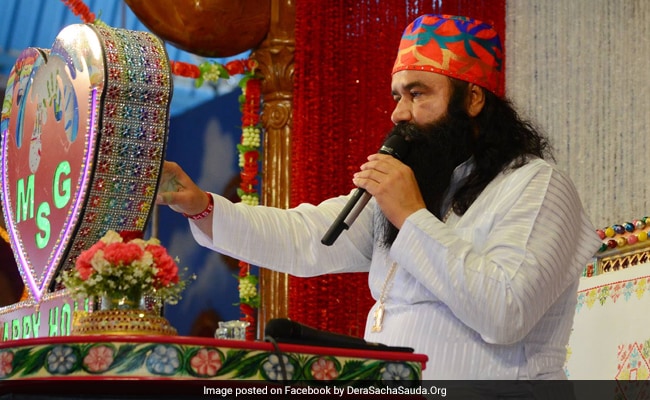 Highlights
Spiritual guru Ram Rahim has mass following in Punjab, Haryana
Verdict tomorrow on whether he sexually exploited 2 women
Haryana and Punjab order all cops on roads, brace for violence
Chandigarh:
At least two major cities - Chandigarh and Panchkula - are in complete lockdown as they brace for a court verdict tomorrow on whether popular and
self-styled spiritual guru Gurmeet Ram Rahim Singh
sexually exploited two women followers nearly 15 years ago.
Nearly two lakhs of Ram Rahim's followers have gathered already in Panchkula, some 15 kms from Chandigarh, where the ruling will be delivered tomorrow at 2.30 pm. Many of them say they have walked long distances in the hope of glimpsing the 50-year-old. Ram Rahim, also known as the 'Guru of Bling' on account of a penchant for bejewelled costumes, said on Twitter today that he will appear in court for the verdict, as ordered by the judge.
"Although, I have back pain, I will abide by the law and will go to court. I have faith in God. Please maintain peace," he posted.
"The health of Gurmeet Ram Rahim Singh has improved now. He was unwell for quite some time," said SK Garg, a lawyer for the guru's sect, the Dera Sacha Sauda, which claims to have millions of members.
Yesterday, a spokesperson for the Dera took umbrage to
Haryana Chief Minister ML Khattar
stating that Ram Rahim would be present in court, suggesting it could cause chaos. The guru is given Z-plus security, reserved for the top reaches of VVIPs, and travels with a fleet of bullet-proof cars.
"Without holding any discussion with us, Chief Minister Manohar Lal Khattar has unfortunately made a statement that Guru
ji
(Gurmeet Ram Rahim Singh) will come there (appear in court). It has led to a situation of confusion," Aditya Insan, the Dera spokesperson, said. "We have been receiving lakhs of calls from our followers. I came to know that 8-10 lakh people have reached (Panchkula) and an additional 15-20 lakh will also reach there," he alleged.
Ram Rahim's main campus is in Sirsa in Haryana, but his popularity traverses the border into many parts of Punjab.
A stadium has been converted into a jail in Chandigarh to accommodate followers if they erupt in violence
.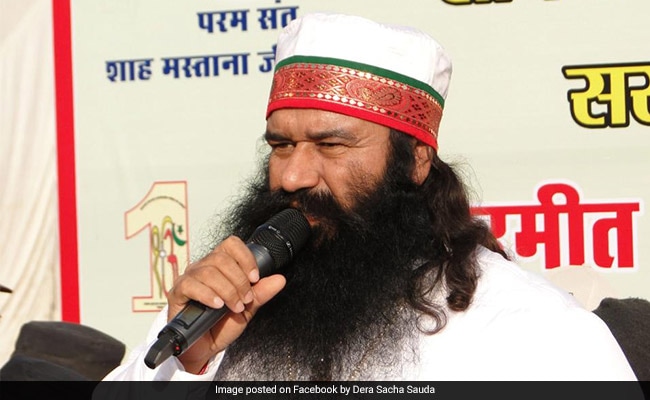 The Haryana government has said it will ask the army for assistance, if needed. Chief Minister Khattar has advised all ministers and legislators to remain in their constituencies till after the verdict to help prevent violence. Punjab Chief Minister Amarinder Singh has ordered 1,000 policemen who were assigned to protecting VIPs to handle security for the public for now.
Buses and cars are being stopped from entering Panchkula
, where lakhs of Ram Rahim's followers have converged already, according to news agency IANS.
Both the Haryana and Punjab governments will block mobile internet services if needed, said sources, as concerns spread over stockpiling of weapons including
lathis
or wooden sticks at the different prayer centres of the Dera including a large one in Chandigarh. Crowds have been banned from gathering, schools and colleges are closed in Punjab, and The centre has promised assistance, if needed. "
We are in regular touch with the governments of Punjab and Haryana. Whatever help is required, will be provided
," said a union Home Ministry spokesperson according to the Press Trust of India.
The case of sexual exploitation was filed in 2002 by the CBI on the orders of the Punjab and Haryana High Court after anonymous letters were circulated about the guru sexually exploiting two '
sadhvis
' (female followers). The CBI is also investigating whether the Dera chief encouraged the castration of 400 men at his ashram. His followers say these "fake cases" have bred resentment among them.
Ram Rahim has written and starred in two films, Messenger of God (MSG) and its sequel, which show him hurling villains into the air.