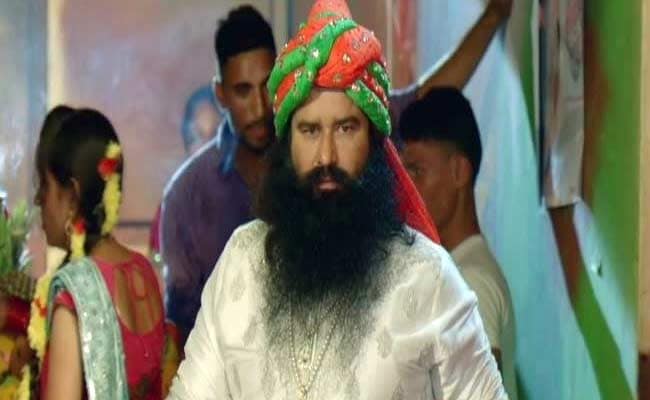 Highlights
Punjab and Haryana on alert ahead of verdict in Ram Rahim Singh's case
Home Ministry assured help to both Punjab and Haryana governments
Rape case was registered against Dera chief in 2002; he denies charges
Chandigarh:
Haryana, a state that is on alert along with Punjab, ahead of a verdict in a
rape case against Dera sacha sauda chief Gurmeet Ram Rahim Singh
has said that it is not averse to seeking Army's help to maintain law and order.
The Centre has also assured all possible help to both Punjab and Haryana governments to deal with any situation. "We are in regular touch with the governments of Punjab and Haryana. Whatever help is required, will be provided," a home ministry spokesperson said in Delhi.
Haryana Chief Minister Manohar Lal Khattar has also met top police and administrative brass. The state government has requested the Centre to provide 115 companies of paramilitary forces.
In view of the verdict by the CBI court in Panchkula, the Haryana government has directed that Deputy Commissioners, Sub Divisional Officers (Civil) and other Haryana Civil Services officers would not avail leave till further orders.
There is heavy police and para forces deployment near the routes leading to the district court complex in Panchkula, where the lawyers have suspended work for three days from today to avoid inconvenience to the public visiting the courts.
All district administrations need to be in full strength, a spokesperson of the Haryana personnel department said, adding, "The leave, if already sanctioned, stands cancelled." Haryana Health Department too has cancelled leave of all medical and para-medical staff up to August 30.
Prabhjot Singh the Deputy Commissioner of Sirsa, where the sect is headquartered, at a meeting of Municipal Councillors called for safety and security of religious institutions and government and other property in their respective wards.
He exhorted educational institutes, owners of shops, houses, petrol pumps and other commercial establishments in Sirsa district to ensure that CCTV cameras installed in their premises are in working order.
The rape case was registered against the Dera chief in 2002 by the CBI on the directions of the Punjab and Haryana High Court after anonymous letters were circulated about the alleged sexual exploitation of two 'Sadhvis' (female followers) by Gurmeet Ram Rahim Singh.
However, the
Dera Chief has denied these charges
.