Chandigarh:
Highlights
Gurmeet Ram Rahim Singh accused of rape, verdict on Friday
Near-lockdown in Chandigarh amid concerns of violence by followers
30,000 followers gather in Chandigarh, more expected, cops on alert
Chandigarh is bracing for possible rioting by thousands of followers of self-declared spiritual leader
Gurmeet Ram Rahim Singh
after a court on Friday rules whether he is guilty of raping two women 15 years ago at his
sprawling ashram in Haryana.
5,000 policemen are guarding
different parts of Chandigarh where nearly 35,000 dera followers of Dera Chief Ram Rahim have already congregated in solidarity with him at the local headquarters of his sect, the Dera Sacha Sauda.
"People are coming from all over for Guru-ji's court hearing," said Rajinder Singh, a follower who claims "lakhs" of others like him like are expected in the next 48 hours. Another fan, Sau Singh, said the verdict offers a chance to glimpse his leader in person. "I have come from Patiala for darshan."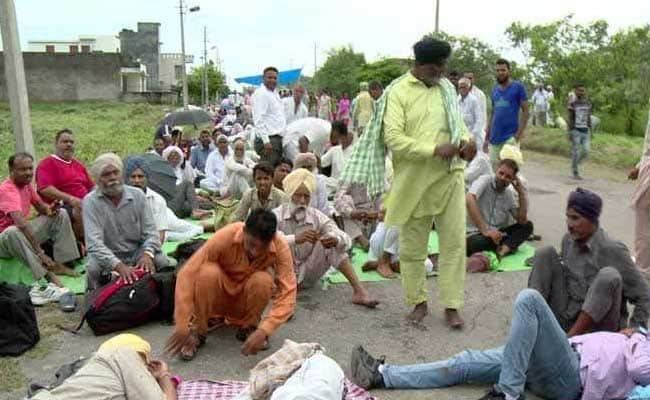 A stadium in the heart of the city, used for cricket matches, has been converted into a stand-by jail should violence erupt on Friday. CCTVs are being used to watch over train and bus stations. From 6 pm onwards today, all cars and trucks entering the city will be checked. Schools and colleges have closed till Monday. In villages where his sect is especially popular, the police is conducting flag marches to establish its presence. Lawyers say they will avoid the court-house in Panchkula, where his verdict is due, till the dust settles down. And the Chief Ministers of Punjab and Haryana have publicly appealed for calm among Dera Chief Ram Rahim.
Such is the pull of the 50-year-old who has also starred in two movies - Messenger of God (MSG) and sequel MSG2 - and likes to sometimes arrive to audiences running into lakhs on a motorcycle that he revs up for effect just before disembarking.
Those gatherings have caused large-scale traffic jams in cities like Gurgaon, choking crucial roads between Delhi and its satellite city.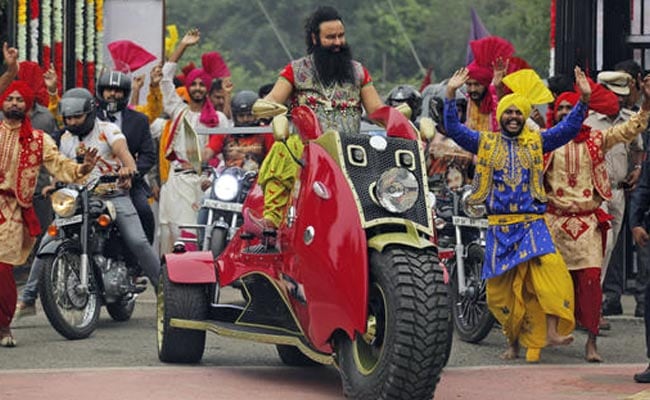 The case against Ram Rahim dates to 2002 and accuses him of sexually exploiting two women at the sprawling headquarters of his sect in the town of Sirsa in Haryana, about 260 kms from Chandigarh. Ram Rahim has denied the charges.
He has been told to be present in court for the verdict on Friday - it's unclear whether he will seek or be granted the option to video-conference instead.
When asked if Dera chief will appear in court, a spokesman of Dera Sacha Sauda said, "We have always followed due process of law, never have we gone out of law's purview and never ever will we do so," he said. About whether the guru to lakhs would urge his followers to remain peaceful irrespective of the verdict, the spokesperson said, "Guru-ji always talks about humanity and things which will benefit humanity. He talks about tree plantation, organ donations, blood donation and helping out weaker sections".
Amid reports that Dera followers could stock 'lathis' and other weapons at the sect's different centres, the Punjab police has asked for careful inspections and checks.
In 2007, Ram Rahim was at the centre of a huge confrontation with Sikhs who accused him of dressing up to pose as the tenth Sikh Guru, Gobind Singh.