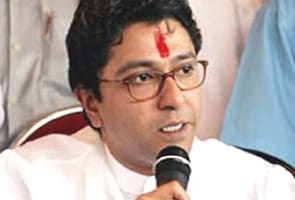 Kolhapur:
In a speech that could well attract another case against him, Maharashtra Navnirman Sena (MNS) chief Raj Thackeray today threatened the family of the state's Home Minister and NCP leader RR Patil in the presence of police at a rally in Kolhapur in Maharashtra.
"When my workers are trying to set up offices you (RR Patil) threaten us. Your workers threaten my workers and their families. I am saying this in front of you (public) and police. If you threaten in the future and stop us from setting up offices, I will also threaten your family. I don't like theatrics. If someone threatens you (crowd) smash him and move forward," Mr Thackeray said to his supporters and workers.
There are nearly 90 cases registered against him across the country, mainly for his anti-migrant speeches against north Indians. However, Mr Thackeray remains undeterred, literally challenging the state.
"Raj Thackeray will continue speaking in the interest of Marathi people whether the government likes it or not. There are 89 cases against me in and outside Maharashtra. Only 11 short of a century. But you cannot stop me. Whatever I see in front of me, I will continue saying that. You can file cases against me but I will not pay attention," he claimed.
Reacting to his 'threat' to Mr Patil, NCP spokesperson Nawab Malik dismissed the allegations. "The Home Minister of the state does not threaten people. In fact he takes action against those who threaten others," Mr Malik said.