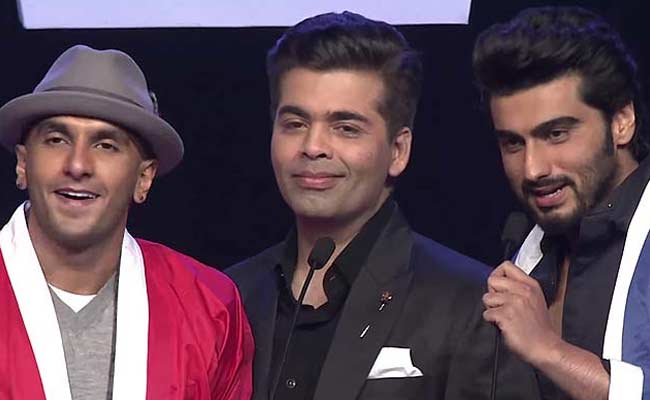 New Delhi:
Bollywood stars Deepika Padukone, Ranveer Singh, Sonakshi Sinha, Arjun Kapoor and director Karan Johar have been named in a new police case in Pune that accuses them and comedy collective AIB of obscene behaviour in a public place. YouTube is named for distributing the offensive content according to the First Information Report or FIR filed by a police inspector.

The case is based on December's roast of Ranveer Singh and Arjun Kapoor at a stadium in Mumbai with an audience of 4000. The event got eight million views on YouTube before it was removed on Tuesday by AIB, who hosted the roast.

At the roast, the complainant Wazir Shaikh claims "Ranveer Singh publicly kissed Deepika Padukone and she responded. Both behaved obscenely." The FIR in Pune finds fault with this for indecent behaviour.


"We have registered an FIR. As per the complaint, it is also against Deepika Padukone and Sonakshi Sinha," DCP Sudhakar Pathare said.
The Maharashtra government has said it is determining whether the comedy event was held with the required clearances; chief minister Devendra Fadnavis has pledged action "if any law was broken." Cultural affairs minister Vinod Tawde initially said he would call for an inquiry to determine if the content of the show, filled with expletives and jokes about sex, was obscene.
In a statement yesterday, AIB said it had tried to "push the envelope of comedy in this country. But then the envelope pushed back." The group also said it was voluntarily removing the show from YouTube.
The controversy has provoked a fierce debate, especially on Twitter, about the freedom of expression and moral policing by officials in Maharashtra.