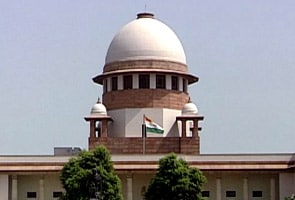 New Delhi:
The CBI today said that a politically and financially powerful person based in Malaysia is interfering with its investigation into the purchase of telecom Aircel by a Malaysian company named Maxis.
After examining the CBI's report today, the Supreme Court said "Prime facie, there appears to be a nexus."
That's an ominous observation for DMK leader and former Telecom Minister Dayanidhi Maran, who is at the centre of the CBI's inquiry. He has been accused of misusing his office to pressure the former owner of Aircel to sell the firm to Maxis, owned by an entrepreneur named T Ananda Krishnan. In return, 500 crores was allegedly invested by Maxis into a group of firms owned by Mr Maran's brother, Kalanithi.
In 2006, when Mr Maran was Telecom Minister, Aircel was sold to Maxis, owned by Malaysian entrepreneur T Ananda Krishnan. Aircel's then owner, C Sivasankaran, has alleged that he was coerced into the transaction.
He says that Mr Maran kept vital licenses and clearances pending till he finally caved in and agreed to sell his firm. Within weeks of that transaction, he said, Maxis received the licenses that had been held up.
The CBI is also verifying whether Maxis as a quid pro quo then invested 500 crores into Sun Direct TV in Tamil Nadu, owned by Mr Maran's brother, Kalanithi.
The CBI was assigned the case in 2011. Its officers told the Supreme Court today that while their inquiry in India has been completed, it is still trying to collect information in Malaysia and Mauritius to link Maxis to the deal. The agency says that officials in Malaysia are proving to be unhelpful.
Mr Maran's party, the DMK, has been battered by the telecom scam -three party leaders have been tarred. A Raja, who succeeded Mr Maran as Telecom Minister in 2008, has been accused of twisting a first-come-first-serve policy for cellphone network licenses to push his favourite firms to the head of the queue. The CBI says one of those firms paid Mr Raja a hefty kickback, which was routed to a TV channel in Chennai owned party by M Kanimozhi, the daughter of DMK chief A Karunanidhi. Both Mr Raja and she spent close to a year in jail are being tried for corruption and conspiracy.