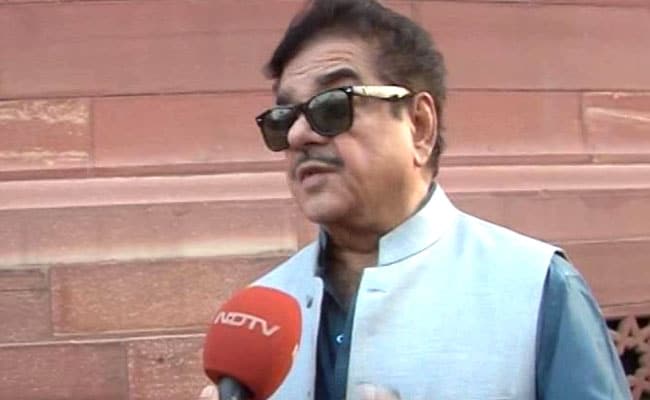 Highlights
PM Modi to lead centenary celebrations for Patna University
Not invited because of my criticism of him: Shatrughan Sinha
Is this how you treat an MP in his own constituency, he asks
New Delhi:
The appeal of publicly taking on Prime Minister Narendra Modi has not diminished for
Shatrughan Sinha
, the former actor who is an MP from Bihar. "Enough is enough," he told ndtv.com, alleging that he has been excluded from a major event in his constituency because of his difference of opinions with the PM, who will headline the occasion.
In a series of tweets today, Shatrughan Sinha (aka "Shotgun" on account of his motormouth), welcomed PM Modi's upcoming trip to Patna on Saturday but called out the centenary celebrations at his alma mater, Patna University, as "tame". He exhorted the PM to offer a plan for "restoration of the lost glory of Patna University" which, he said, was once hailed as "the Oxford of the East."
Shatrughan Sinha
told ndtv.com that he has not been invited to attend the celebrations at his former college. Saturday's ceremony will be led by the PM who will be accompanied by Chief Minister Nitish Kumar, who recently swapped his old allies - Lalu Yadav and the Congress - for the PM's party.
Shatrughan Sinha
, 71, said that the lack of an invitation is a slight on many fronts: the university is in his parliamentary constituency, he studied at its Science College, and neither opposition leader Lalu Yadav nor BJP veteran Yashwant Sinha have been asked to attend.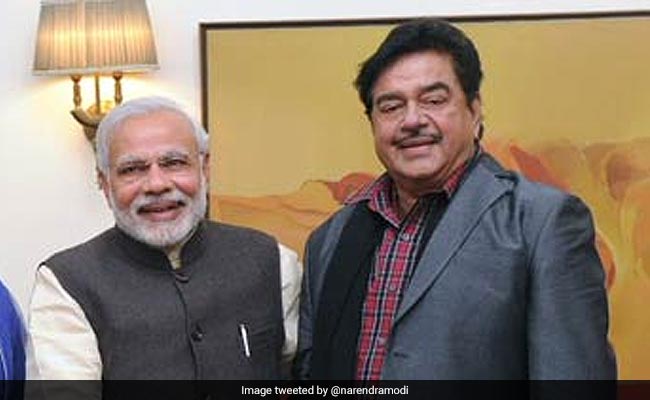 When contacted the Vice Chancellor of the Patna University, Ras Bihari Singh, said the Prime Minister's Office last evening cleared the final invitation card for Saturday; the official said many egos are hurt because their owners cannot be seated on stage with the PM and VVIP enclosures are seen as not prominent enough by those they're meant to accommodate.
Yashwant Sinha
, a former finance minister, has in recent weeks attempted to impugn the credibility of the PM and Finance Minister Arun Jaitley with serial criticism of their economic policies, which, he says, has incited a slowdown that will not disappear before the next general election in 2019. Lalu Yadav is a belligerent and long-time opponent of the PM and alleges that a series of corruption cases enveloping his children and him are punishment for his gutsiness in taking on Mr Modi.
"They were not even invited because they are critical (of the PM)," Mr Sinha complained. "Every time I 'm told by party seniors not to go public and (then) they turn a blind eye to an insult like this," he said, adding that his name is missing from ads and other publicity material for major infrastructure projects including a railway bridge in his constituency which will be inaugurated by the PM and the Chief Minister on Saturday.
"This is the way you treat your elected representative and party's old leaders? Sorry, enough is enough," he said.