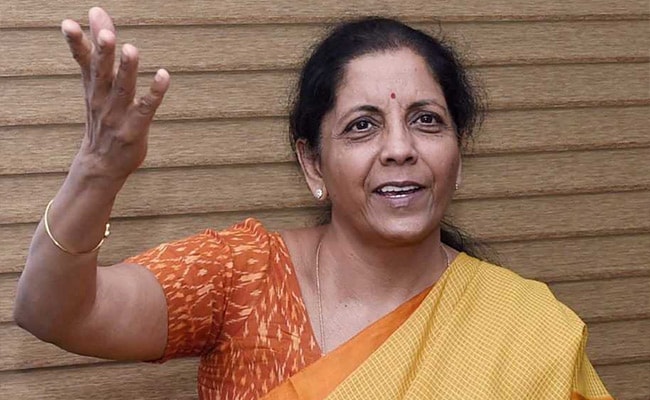 Highlights
Ms Sitharaman said she is keeping an "open mind" on women in combat roles
Women are allowed in some select areas in the Indian Army
General Bipin Rawat had earlier said that the matter is being looked into
New Delhi:
India's new Defence Minister Nirmala Sitharaman on Sunday said she is keeping an "open mind" on women in combat roles -- a matter that Army Chief Bipin Rawat said is being looked into. Few nations have women in combat roles, an issue that's seen as a fallout of gender divide.
"After my taking charge, I will be certainly be going through a lot of what has happened on that front... I will keep an open mind and look into the matter," 58-year-old Ms Sitharaman said. The issue, she added, has even been discussed by the National Commission of Women.
Women are allowed in some select areas in the army - including medical, legal, signals and engineering wings. But in June, General Rawat had assured that the army is ready to open up combat positions for women and it will begin with inducting them as military police. Last year, the Indian Air Force had inducted three women as fighter pilots.
"We have already started the process," General Rawat had told news agency Press Trust of India in an exclusive interview.
So far, only Germany, Australia, Canada, the US, Britain, Denmark, Finland, France, Norway, Sweden and Israel have allowed women in combat roles.
On Sunday, Nirmala Sitharaman - who became the
first woman defence minister of India
since Indira Gandhi handled the portfolio as Prime Minister nearly three decades ago - said PM Modi is known for his support to women.
"The several programmes that he has launched for empowering women is very well known," she said, adding that the entire party senior leadership were "involved in the call" to pick her as the defence minister. "It is a big message the Prime Minister has given to the world that we (women) are no less," she said.
Nirmala Sitharaman, who also became the second woman after foreign minister Sushma Swaraj to
gain entry
to the crucial Cabinet Committee for Security or CCS, said the decision was a "big message" to the world.
"Issues may remain and we have to control all of them. But the fact is that this country has never stopped promoting women and to be part of the CCS, where already my senior colleague is there, is an overwhelming experience," she added.