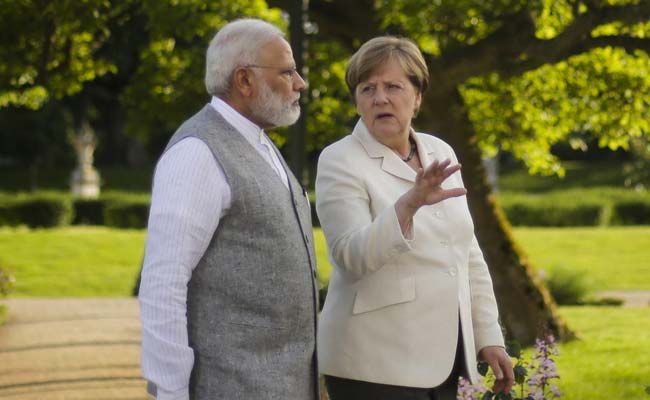 New Delhi:
Prime Minister Narendra Modi began his four-nation visit to Germany, Spain, Russia and France to boost bilateral relations and seek investment. In the first leg of his six-day trip, he visited Germany, where he held talks with Chancellor Angela Merkel under the framework of India-Germany Intergovernmental Consultations. PM Modi also met German President Frank-Walter Steinmeier. Prime Minister Modi said that Chancellor Merkel and he will "chart out a future roadmap of cooperation with focus on trade and investment, security and counter-terrorism, innovation and science and technology, skill development, urban infrastructure, railways and civil aviation, clean energy, development cooperation, health and alternative medicine." Describing Germany as a valuable partner, the Prime Minister said, "German competencies fit well with my vision for India's transformation."
A Wrap Of What PM Modi Said In Germany In 5 Points:
We are looking at outcome oriented momentum in India-Germany ties and a quantum jump specially in economic ties.
German involvement in Make in India has seen a significant increase, particularly by Mittelstand companies. German participation is also important in Skill India.
Germany's extensive work in skill development, which has set the standards globally, can benefit the youth of India.
India is giving an impetus to next-generation infrastructure and this is an area in which we want to work extensively with Germany. Science and technology, the start-up world are important areas which have been given attention to during this visit.
Let's assume that the Paris Climate Deal had not happened. What would India have done? We have been a responsible nation and always will be. We are taking aggressive steps to ensure that we move rapidly towards clean and renewable sources of energy. A clean environment is a top priority for India.