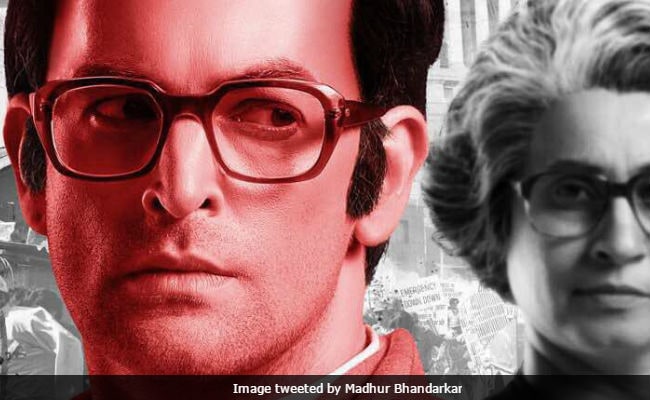 Highlights
Woman who claims to be Sanjay Gandhi's daughter approached top court
Film deals with Emergency imposed by Indira Gandhi in 1975
Congress workers protested against film, police protection for director
NEW DELHI:
Indu Sarkar
, a film set in the backdrop of Emergency can be released on Friday. The Supreme Court today dismissed a petition to stop release of the movie filed by a woman who claims that Sanjay Gandhi was her biological father. The court held "national interest or the right to know is more paramount than an individual's reputation".
"Exhibition of movie is an artistic expression within the parameters of law and there is no justification to curtail the release of the movie," the court ruled, holding that the celluloid project was not a document. "A film's script has to have a little dram and exaggeration," the court observed.
Priya Singh Paul
, 48, who claims to be the biological daughter of late Sanjay Gandhi,
had asked the court to halt release of movie
that was finally
cleared by the censor board
last week. She had alleged the film is "full of concocted facts and is totally derogatory".
"It is absolutely a great relief... Welcome that the court held that artistic freedom cannot be curbed,"
director Madhur Bhandarka
r told NDTV in his first response as news of the court decision came in. The filmmaker said he hadn't understood why there had been opposition to the movie since there already have been documentaries made on Emergency.
But Ms Paul who had approached the court suggested that the filmmaker hadn't heard the last of her. "The game is not over yet. I can come to court seeking defamation against Bhandarkar," she told NDTV. Ms Paul had claimed earlier this month that she had been adopted as a baby and only told after she grew up that her biological father was former prime minister Indira Gandhi's son Sanjay, who died in a plane crash in 1980.
Indu Sarkar deals with the controversial state of Emergency imposed by Indira Gandhi in 1975, a period of deep unrest which saw civil liberties being suspended across the country.
Congress workers have held protests against the film, alleging that it shows their leaders in poor light. Mr Bhandarkar, 48, also had to cancel more than one promotional event for the film due to violence and threats and
was given police protection by the Maharashtra government
.
The party had distanced itself from the attacks but expressed concern about the representation of Indira Gandhi's government and how the Emergency played out.
Former Union Minister M Veerappa Moily
added that the movie would hurt sentiments of "many Congressmen and this is what the present prime minister wants".