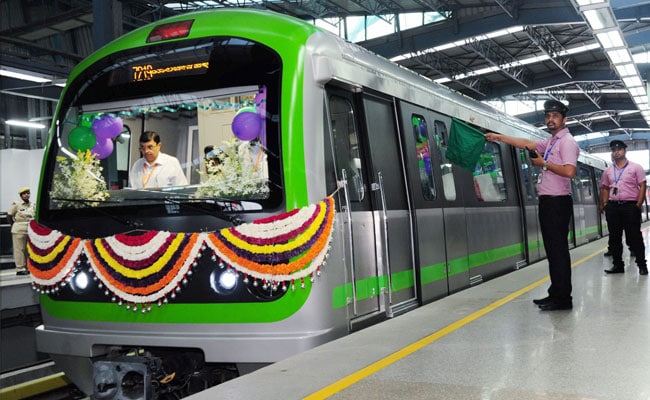 Bengaluru / Kochi:
Kochi got its first metro line today, while Bengaluru too added a line to the existing Namma Metro under Phase 1 of the mega project. Prime Minister Narendra Modi officially launched the Kochi Metro at 11 am today, while President Pranab Mukherjee inaugurated the new line of the Bengaluru Metro around 7:30 pm. PM Modi took a ride on the Kochi Metro. He was joined by other dignitaries including Kerala Governor P Sathasivam, Chief Minister Pinarayi Vijayan, Urban Development Minister Venkaiah Naidu as well as E Sreedharan, popularly known as India's 'Metro Man'.
Here are the highlights from the inauguration of the new Kochi Metro and Bengaluru Metro line:
The chief minister also said that Kochi will soon get a 'water metro', as well as a metro bus and bike sharing, which will help create a multi-modal mobility system in the city.
A Water metro will soon join the #KochiMetro giving the city of #Kochi a multi-dimension mobility network. #KeralaLeads

- CMO Kerala (@CMOKerala) June 17, 2017
Together the #KochiMetro, water metro, metro bus & bike sharing will create a multi-modal mobility system in #Kochi.

- CMO Kerala (@CMOKerala) June 17, 2017