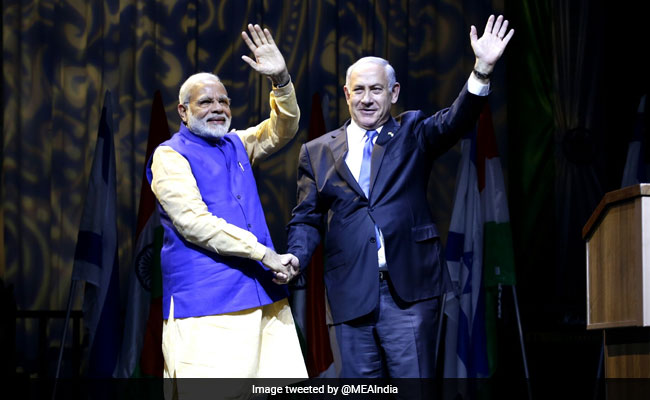 New Delhi:
Prime Minister Narendra Modi arrived in Israel on Monday for his three-day visit. He is the first Indian Prime Minister to visit Israel, making it a historic trip. PM Modi met Israeli Prime Minister Benjamin Netanyahu and President Reuven Rivlin in Tel Aviv. The leaders are
seeking to strengthen
India-Israel relationship on a range of areas including defence and technology. Wide-ranging delegation-level talks have been held between the two countries to enhance India-Israel ties in security, agriculture, water, energy and defence, among others. PM Modi and Prime Minister Netanyahu also discussed measures to counter terrorism and increase cooperation in sharing of intelligence in this regard. Economic, cultural and people-to-people ties are being discussed and a number of agreements have been signed between India and Israel.
Here is the live coverage of PM Narendra Modi's 3-day visit to Israel:
Rules Eased For Overseas Citizen of India (OCI) Cards For People Of Indian Origin In Israel

Prime Minister Narendra Modi said he has eased the rules for applying OCI (Overseas Citizen of India) cards for people of Indian origin in Israel. "Let me tell you, if the Indian Jewish community does not get OCI cards, then the goal of the OCI card will fail," PM Modi said. "That is why I am telling everyone here again and again, come, visit India."

PM Modi also announced new flights to Israel from India.