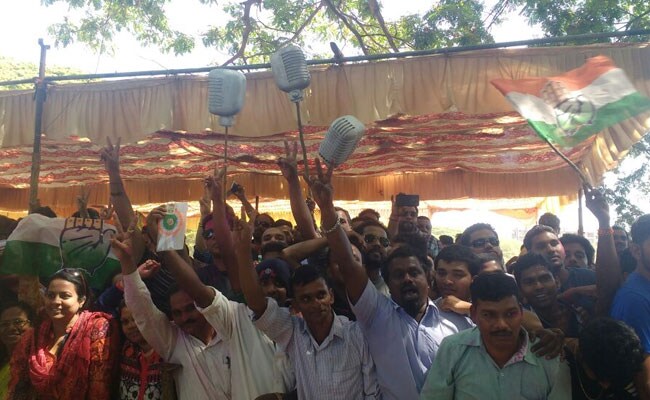 The Congress has emerged as the largest party in Goa, ahead of the BJP, that has ruled the state for five years. Chief Minister Laxmikant Parsekar, who lost even in his own seat, resigned after it was clear that the BJP would fall well short of the halfway-mark in the 40-member Assembly. Mr Parsekar became Chief Minister after Manohar Parrikar was moved to the centre as Defence Minister in November 2014. The three main leaders of the Congress, said to be the party's top chief ministerial candidates - Luizinho Faleiro, Pratapsingh Rane and Digambar Kamat - won in their constituencies. But perhaps it was the Aam Aadmi Party that suffered the worst shock. It didn't win a single seat on its debut in the popular holiday state, despite predictions. Arvind Kejriwal and top AAP leaders had campaigned extensively here for months. With all the votes counted it remained undecided who will form Goa's next government.
Here are the highlights of the Goa assembly election results 2017:
Congress reaches out to the people of Goa.
We Congratulate the people of Goa and Manipur for helping the Congress become the single largest party in each State. pic.twitter.com/8Tga3hI69W

- INC India (@INCIndia) March 11, 2017
21 seats needed in the 40-member assembly to form government in Goa.