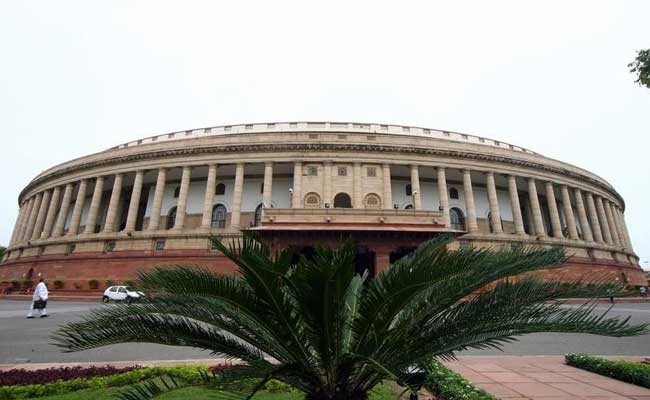 New Delhi:
The name of the next
vice president of India will be known tomorrow evening
after members of Parliament cast their ballot during the day in Parliament House.
Members of Parliament will use special pens for marking their choice in the election during polling which is scheduled to take place on August 5 from 10 am to 5 pm.
The counting of
votes
will commence after polling and the results will be declared by 7.00 pm, Election Commission officials said quoting precedents.
No whip can be issued by political parties as the election is through a secret ballot.
The ruling NDA, which has a majority in the Lok Sabha, will find it easy to place its candidate as the next vice president.
Union Minister M Venkaiah Naidu is the BJP's choice for Vice Presidential candidate against Mahatma Gandhi's grandson Gopalkrishna Gandhi, the opposition's nominee.
Only members of both Houses of Parliament, including nominated members, vote in the election for Vice President, unlike the Presidential election, where state legislators also vote. Lawmakers from the NDA outnumber the opposition when MPs in both houses are counted and only large-scale wrong voting can play spoiler tomorrow for
Venkaiah Naidu
.
Mr Naidu faces off with former West Bengal governor,
Gopal Krishna Gandhi
, fielded by an opposition bloc of 18 parties. The BJP's newest ally, Nitish Kumar's Janata Dal United, will keep an earlier promise to back Mr Gandhi.
The NDA is set to have a Vice-President of its choice after 10 years.
The total strength of the two Houses is 790, but there are two vacancies in the Lok Sabha and one in the Rajya Sabha.
In the 545-member Lok Sabha, the BJP has 281 members. The NDA led by BJP, has 338 members.
The one who bags 50 per cent plus one vote of the total valid votes cast will win the poll.
(
With inputs from PTI
)