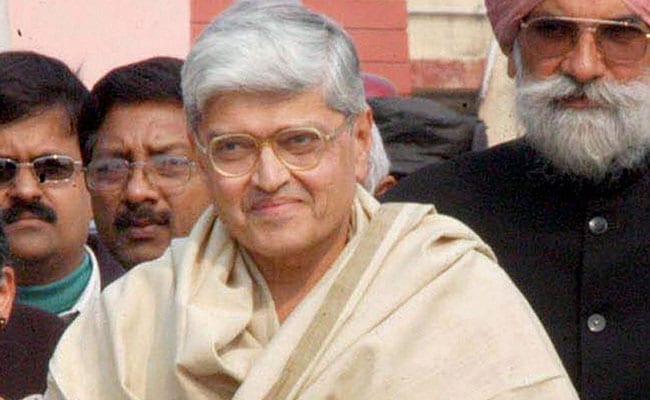 New Delhi:
The Aam Aadmi Party will support opposition candidate Gopalkrishna Gandhi in the vice presidential poll, national convener Arvind Kejriwal said on Tuesday.
AAP's support to Mr Gandhi came hours after he met Mr Kejriwal for support at his residence in New Delhi.
"AAP will support Sh Gopal Krishna Gandhi (sic) for VP," the Delhi Chief Minister tweeted.
Mr Gandhi, the grandson of Mahatma Gandhi, is also the elder brother of AAP member Rajmohan Gandhi, who had contested on the party ticket in the 2014 Lok Sabha polls.
The AAP has four MPs in the Lok Sabha, of which two have rebelled against the party.
The poll to elect India's next vice president is scheduled for August 5.
Mr Gandhi, a former bureaucrat and ambassador, was selected as the joint candidate by 18 opposition parties.
However, the JD-U broke opposition ranks when it extended support to NDA's Ram Nath Kovind for president, but has said it will support Gandhi in the vice presidential election.
Mr Gandhi will take on NDA candidate and former senior BJP leader Venkaiah Naidu in the vice presidential poll. Mr Naidu's victory appears to be certain with numbers favouring him.
The AAP had also supported Meira Kumar, the opposition candidate for the presidential poll against Ram Nath Kovind.