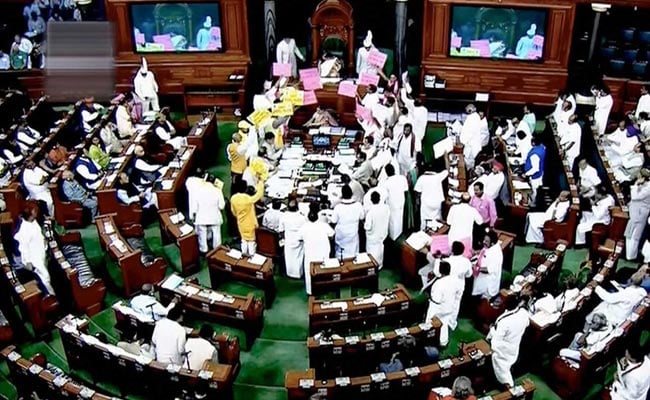 New Delhi:
Parliamentary Affairs Minister Ananth Kumar today said the government would not curtail the ongoing Parliament session and that it was ready to discuss all the issues, including the no-confidence motion against it.
At the same time, he added that the government was determined to go ahead with the key bills, including the one on triple talaq and the Banning of Unregulated Deposit Schemes Bill, 2018.
Since March 5, when Parliament met after a recess, both Houses have been witnessing disruptions on a daily basis. Amid the din, the Finance Bill and the appropriation bills were passed in the Lok Sabha without any discussion.
Asked by reporters if Parliament would be adjourned sine dine, Mr Kumar said, "No, the House will function as per the schedule till April 6. We want to transact all the key bills. The Congress is opposing on all issues."
He added that the government had been telling the Opposition, including the Congress, since day one that it was ready to discuss all the matters, including the Punjab National Bank (PNB) fraud, special package to Andhra Pradesh, Cauvery river water dispute and the no-confidence motion.
"We are ready to discuss all the issues. We are waiting for both the Houses to function properly. We are ready to reply on all the issues," Mr Kumar said.
The government was even ready for a discussion on the no-confidence motion of the Telugu Desam Party (TDP) and YSR Congress against it, the minister said, adding, "We are not worried as we are a majority government. We have support within and outside Parliament."