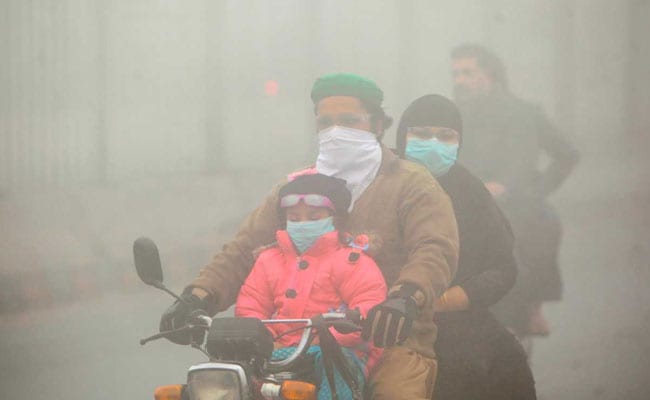 New Delhi:
Delhi air pollution has touched hazardous levels and a toxic smog continues to cover the city for over a week now. The doctors have declared it a public health crisis. A leading doctor warns that PM 2.5 of 20 micrograms is equal to 1 cigarette and by living in such polluted environment, we all are shortening our lives by several days. While the government is trying to incorporate odd-even scheme, aerial sprinkling of water through helicopters, shutting down schools etc, there are certain measures that we need to take on our own to ward off negative effects of pollutants.
Here are some handy tips by experts that you can use to prevent ill-effects of Delhi air pollution:


Tip 1: Tapasya Mundhra, Dietician

Start your day with turmeric, ginger and tulsi juice. Apply ghee in each nostril so that your respiratory problems are reduced and try to wash vegetables and fruits thoroughly as they too get polluted lying in open stands.

Tip 2: Tania Joshi, Principal, Indian School

Plant oxygenating trees and pot plants that increase oxygen levels. Carpool to drop your children to school. There's no need for all parents from the same neighbourhood to drive to school.

Tip 3: Dr Arvind Kumar, Chest surgeon, Sir Ganga Ram Hospital

Children are the future of the country and we are damaging it. Please don't have children of Delhi come out on the roads before 10 am. It is very unhealthy and almost criminal towards those children and their parents.

Tip 4: Dr. Rupali Dutta, Chief Clinical Nutritionist at Fortis-Escorts Hospital
When the human body is exposed to polluted air, there is an increase in the formation of free radicals which are known to degrade normal healthy tissues. To protect oneself, foods that are antioxidant rich should be consumed adequately", she advises. "These include all the fruits and vegetables, especially those rich in Vitamin A & Vitamin C, she says.

Tip 5: Shikhee Agrawal, Head Training, The Body Shop


Drink plenty of water. Load up on this magic elixir. Water not only helps keep skin hydrated but also helps flush out toxins and helps the cells to absorb the required nutrients. Water also infuses the life back into the dull skin. Maintain a diet rich in antioxidants to repair your skin. Include green tea, basil leaves, green vegetables, beans and blueberries in your diet.
Tip 6: Mohit Narang, Cosmetologist
With high acidic levels in the air, the skin tends to get dry making it vulnerable to penetration of harmful particulates that are free flowing in the air. Therefore, the skin needs to be kept moist and cleansing the skin is a good option. Use a cleanser that does not rob your skin of all the moisture.
Tip 7: Dr Vivek Nangia, Fortis Hospital Vasant Kunj, Delhi
Parents can check the air quality index, if it is more than 200, keep the children indoors as far as possible, especially those suffering from asthma or respiratory allergies. Smog conditions are also not conducive to outdoor activities. However, once there is bright sunshine, outdoors is where the children should be.