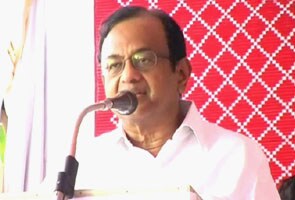 New Delhi:
Senior Congress leaders met last night in the party's war room to discuss the political situation in Andhra Pradesh, sources have said.
The meeting was attended by P Chidambaram, Ghulam Nabi Azad, Vyalar Ravi and Digvijaya Singh and is being seen as part of the ruling Congress' efforts to tackle political issues ahead of the winter session of Parliament, which begins next week.
Sources told NDTV that the leaders discussed the political situation in Andhra Pradesh after the communal tension in the Charminar area of Hyderabad and the pullout of Majlis-e-Ittehadul Muslimeen (MIM) chief Asaduddin Owaisi from the Congress government in the state.
The Charminar area remained shut for three days following tension over the alleged expansion of a temple near the monument on November 11. The MIM walked out of the Kiran Kumar Reddy government the next day, calling it communal.