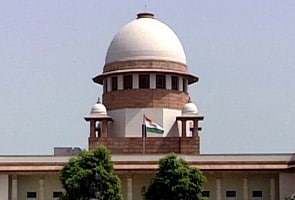 New Delhi:
The Supreme Court severely reprimanded the CBI last week for what it called an "erosion of faith" for allowing Law Minister Ashwani Kumar and other government officials access to a report on its coal investigation before it was submitted to judges last month, and then concealing this crucial information from the court on March 12.
The court said, "Our first exercise will be to liberate the CBI from political interference," and has now directed the investigation agency to file a "candid and truthful" affidavit by today on:
1) Why its status report dated 8/3/13 was shared with officials and political bosses.
2) Why did the CBI, through its counsel Additional Solicitor General Harin Raval, make an assertive statement in court that the status report was not shared with anyone.
3) An affidavit filed by the CBI director on April 26 has candidly stated that the draft report of March 8 was shared with the Law Minister and officials prior to its submission and "as desired by them." Then why were details like what changes were made in the affidavit, the extent of those changes, and on whose instance these changes were made not disclosed in the affidavit.
4) What is the procedure followed by the CBI as per its manual/guidelines on sharing status reports of onging investigations.
5) The CBI must provide the service profiles of senior officials of Deputy Inspector General and Superintendents of Police who are investigating the coal scam.