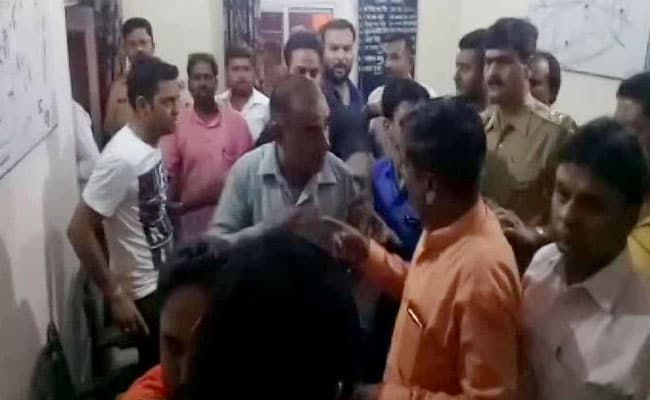 Lucknow:
Three members of Chief Minister Yogi Adityanath's Hindu Yuva Vahini have been arrested in Bareilly, Uttar Pradesh, on charges of gang-rape and assaulting a police officer. Two of them, Jitendra Sharma and Pankaj Pathak, hold important posts in the organisation.
The men have been accused by neighbours in the Ganesh Nagar area of the city, of barging into their house after an altercation, assaulting several people and allegedly raping a woman. The neighbours had reportedly complained about loud music that the men were playing, leading to a quarrel.
The police said when the three men were called to a police station, they turned up with other supporters and allegedly assaulted a sub inspector. They also allegedly clashed with some local leaders from UP's ruling party the BJP, who arrived at the police station.
"Some BJP workers came to the police station and both groups clashed. We tried to salvage the situation but our people were assaulted too. A sub inspector was beaten up and his uniform was torn. We have registered two FIRs, one of assault and the other of gang-rape," said a senior police officer Rohit Sajwal.
Mr Sajwal said criminal cases have been registered earlier too against the three men. The woman who has alleged that they gang raped her will be medically examined and a report will be out soon, the police said.
While Jitendra Sharma is the Hindu Yuva Vahini's regional president, Pankaj Pathak is the city unit president. The third man is an activist identified just as Avinash.
Before Yogi Adityanath was given a central role in campaigning for UP elections, the Hindu Yuva Vahini had put up rebel candidates against the BJP in many assembly seats but after he was made a star campaigner, he disassociated himself from any such move and even sacked a number of office bearers.