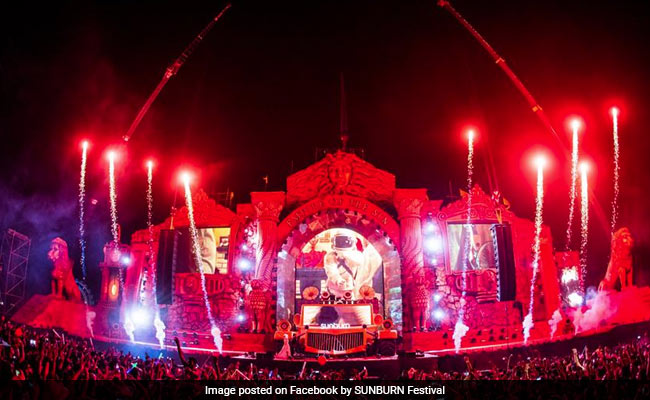 Panaji:
Goa Tourism Minister Dilip Parulekar on Monday said that organisers of Sunburn, India's biggest EDM festival, can still hold the event in Goa as long as they pay dues of Rs 1.75 crore for providing police personnel for security cover.
Speaking to reporters on the sidelines of an event in the state capital, organised to inaugurate a multi-level car parking facility, Mr Parulekar also said that the Goa government had not closed its doors on the event which is likely to move to Pune.
"They had given us an application. We still haven't rejected it. Their application is pending before the (single window) committee. The only thing is that they had to pay to my police department in back dues. We have said that the police department dues have to be paid and we are processing your file for permission," Mr Parulekar said.
The Sunburn Festival has been a regular feature in Goa over the last few years and has been held in the last week of December, along with other such events including another EDM festival, Supersonic.
This year though, the state government has said that due to security issues, only one EDM event would be allowed in Goa. While the Supersonic EDM festival has already relocated to Pune, industry insiders say that Sunburn is also likely to follow suit.