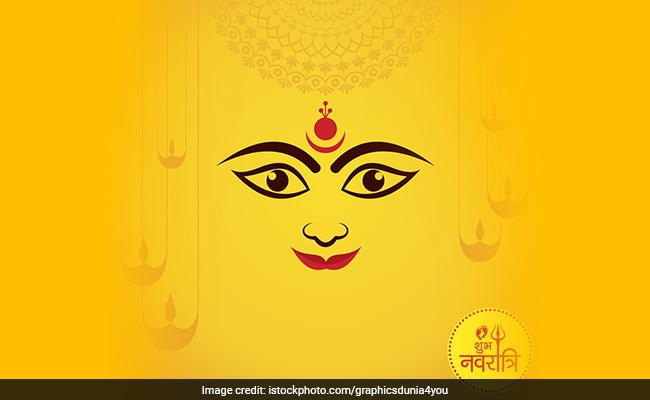 Navratri 2018 is just around the corner and Indians across the country are looking to celebrate the 9-day festival with much fervour. Navratri 2018 starts on Wednesday, 10th October, 2018 and will end on Friday, 19th October, 2018. Sharad Navratri is said to be one of the most popular and significant Navratri of all Navratris. It is also known as Maha Navratri. It falls in the lunar month of Ashwin during Sharad Ritu. All the nine days of the festival are dedicated to the nine forms of Goddess Shakti and the festivity culminates on tenth day with Vijay Dashami or Dussehra. During these nine days, devotees observe fast to seek blessings from the deity. During the fasting period, while there are certain things that you are allowed to eat, some edibles are prohibited. As we prepare for the big celebration to commence, here are the foods that you must stock up for the fasting period.
When Is Navratri 2018 | Navratri Date
Here's a guide to when is Navratri 2018:
(Also Read: Navratri Colours 2018 And Foods For All 9 Days Of Sharad Navratri)
| Day and Date | Name of the day |
| --- | --- |
| 10th October, 2018 (Wednesday) | Pratipada |
| 11th October, 2018 (Thursday) | Dwitiya |
| 12th October, 2018 (Friday) | Tritiya |
| 13th October, 2018 (Saturday) | Chaturthi |
| 14th October, 2018 (Sunday) | Panchami |
| 15th October, 2018 (Monday) | Sashti |
| 16th October, 2018 (Tuesday) | Saptami |
| 17th October, 2018 (Wednesday) | Ashtami |
| 18th October, 2018 (Thursday) | Navami |
| 19th October, 2018 (Friday) | Dashami |
Navratri 2018: Foods That You Should Stock Up For The Fasting Period
Fruits
Fruits are the best way to make Navratri healthy. Load up on fruits like apples, figs, water chestnuts (singhara), bananas, pomegranate (anaar), kiwi, et al during the fasting period and save yourself from hunger and thirst. These hydrating fruits will help you keep energised through the day.
(Also Read: How To Cook These Six Fruits Into Delicious Desserts During Navratri Fast)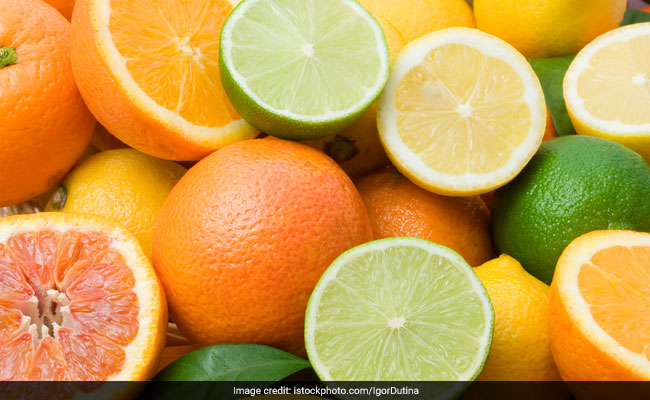 Navratri 2018: Fruits are the best way to make Navratri healthy
Vegetables
While there are no restrictions in terms of fruits, there are certain vegetables that might be restricted during the fasting period. Veggies like potatoes, lauki or bottle gourd, yellow pumpkin, arbi, cucumber, sweet potato and colocassia are allowed to eat during Navratri. As per Chef Manjusha Sinha, one can consume any root vegetable or tubers during these fasts. Here's a list of vegetables you can and cannot eat during Navratri fast.
Spices
It is said that one can have subtle spices like cumin, green cardamom, cloves, cinnamon, black peppercorn, tamarind, nutmeg, kokum, dry pomegranate seeds, and ajwain in their fasting diet. Spices you cannot have are turmeric, hing, garam masala, dhania seeds etc. Here's a complete list of spices that you can and cannot eat during Navratri fasting.
Flours
Since regular flours like wheat and all-purpose flour or maida are not allowed, flours like buckwheat (kuttu), amaranth and water chestnut flour (singhara atta) can be used as healthy and amazing alternatives.
Oil
Since mustard seeds or mustard oil is not allowed during Navratri, you could switch to ghee, vegetable oil or peanut oil to prepare food.
Dairy products
You can have dairy products like paneer, milk, yogurt, and cream, except commercially bought butter and cheese that have lots of salt in it. During the fasting period, one cannot have table salt, which is why it is best to avoid the two above mentioned dairy products. In case you want to eat butter, make it at home. Here's how you can make it salt-free yet tasty.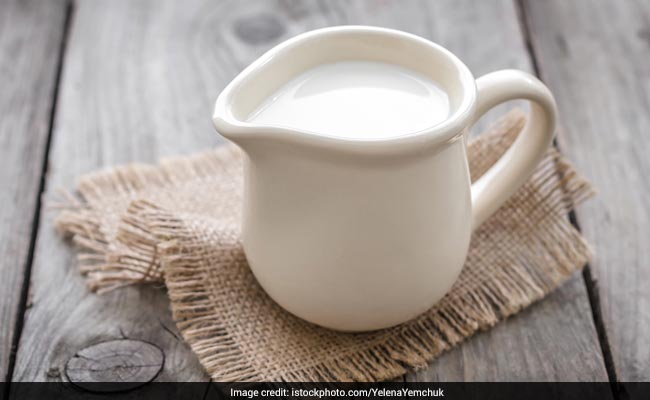 Other foods that you can have during Navratri fasting are sabudana (tapioca pearls), coconut water, makhane or fox nuts, almond milk, cashew milk, coconut, nuts like almond, cashew, raisins and walnuts.
If you are observing fast this Navratri, make sure you choose the right foods to stay healthy and hydrated through the festival.