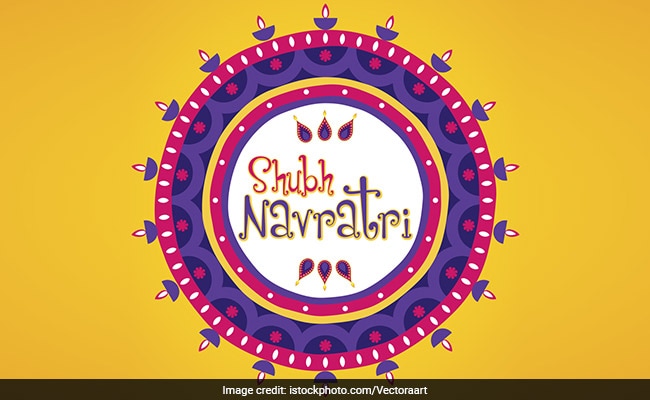 Navratri 2021 has begun and Indians are celebrating the nine avatars of Hindu Goddess Durga. The festival, celebrated with much grandeur in different parts of the country, lasts for 9 nights and 10 days. According to the Hindu calendar the festival falls in the month of Ashvin. Each day is devoted to different forms of Goddess Durga and is ascribed 9 different colours. Special foods are prepared through the nine days according to the colours to celebrate Navratri. Navratri is a festival of celebration and much merry making and Indians from different Indian states celebrate the festival differently. People get to witness diverse forms of our culture and tradition during the 9 days of Navratri.
Navratri is a celebration of the feminine divine worshipped by Hindus. Moreover, it also celebrates the victory of good over evil, which is a theme that is echoed in a number of other Hindu festivals like Dussehra and Diwali. Each day of Navratri is associated with a different colour. We tell you the 9 colours associated with the Goddess Durga and the foods that you can prepare on each day.
Navratri Colours 2021 (Day And Date Wise)
| Navratri Dates | Navratri Day | Navratri Colours |
| --- | --- | --- |
| 6th October, 2021 | Pratipada | Royal Blue |
| 7th October, 2021 | Dwitiya | Yellow |
| 8th October, 2021 | Tritiya | Green |
| 9th October, 2021 | Chaturthi | Grey |
| 10th October, 2021 | Panchami | Orange |
| 11th October, 2021 | Sashti | White |
| 12th October, 2021 | Saptami | Red |
| 13th October, 2021 | Ashtami | Sky Blue |
| 14th October, 2021 | Navami | Pink |
| 15th October, 2021 | Dashami | None |
(Also Read: Quick And Delicious Vrat Recipes To Make While Working From Home)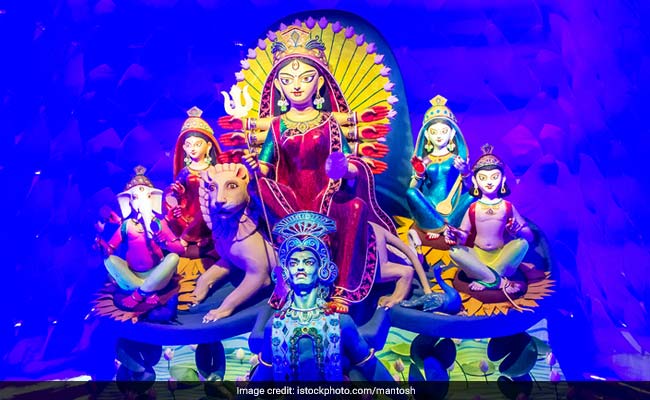 Navratri 2021: Special foods are prepared through the nine days
9 Navratri Colours and Foods to Celebrate Sharad Navratri with
1. Kesar kheer or halwa- yellow
The first day is dedicated to Shailputri, who is known to be Goddess Parvati, the daughter of mighty Himalaya. While there are many yellow colour foods that you can have during this day, nothing can go wrong with some sweet. Prepare some kesar ki kheer or kesar ka halwa to commemorate the day.
(Also Read: How To Cook These Six Fruits Into Delicious Desserts During Fasts)
2. Kacche kele ki barfi- green
The second day is dedicated to Goddess Brahmacharini, who was Goddess Parvati when she was unmarried. Celebrate this day with raw banana or kachcha kele ki barfi and the Navratri colour for this day is green.
3. Kuttu ki puri- grey
The third day is dedicated to Goddess Chandraghanta. This name was derived when Goddess Parvati started adorning half Chandra (moon) on her forehead after getting married to Lord Shiva. If you are fasting on this day, you could prepare some kuttu ki sabji or kuttu ki puri.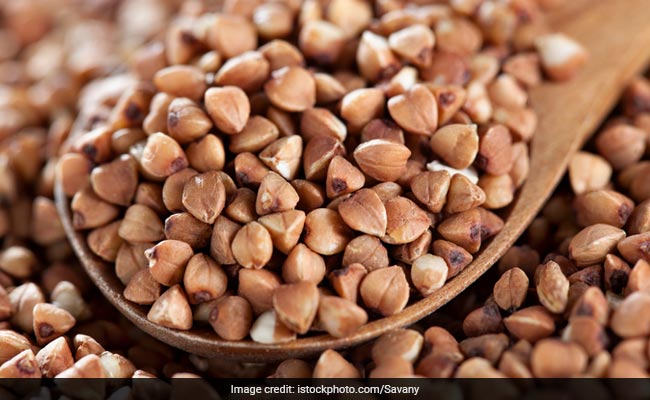 4. Motichoor laddoo- orange
The fourth day is dedicated to Devi Kushmanda, who is also known as the creator of the universe. She is also known as the deity who has the power and capability to reside inside the sun. Motichoor laddoo can be one of the orange sweets you could have on this day and offer it to the deity.
5. Makhane ki kheer- white
Goddess Skandamata is worshipped on the fifth day. Skandamata or mother of skanda, also known as Lord Kartikeya, is said to ride a lion along with the baby in one of her hands. You could prepare makhane ki kheer for this special Navratri 2021 day.
6. Beetroot and carrot juice- red
Goddess Katyayini, the warrior goddess, is worshipped on the sixth day. On this day, red is denoted as an important colour. While there is no specific re-coloured food, you could prepare a healthy beetroot and carrot juice.
7. Blueberries and prunes- blue
The seventh day is dedicated to Devi Kalaratri, who killed the two demons Shumbha and Nishumbha. Blue makes an important part of the day. While there is no specific blue-coloured food, blueberries and prunes could be a great pick for you. If you are fasting, fruits and dry fruits make an important part.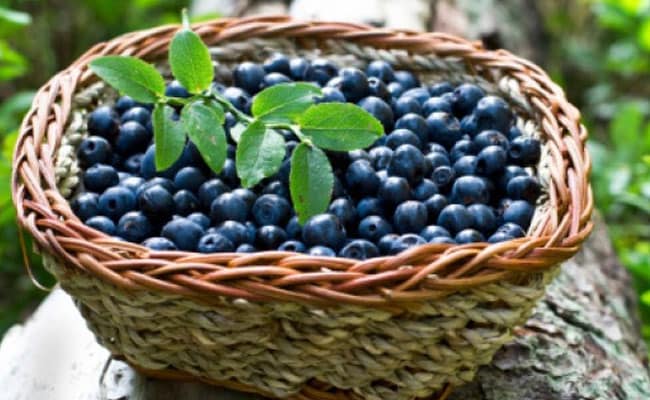 8. Rose petal kulfi/ice-cream- pink
Mata Mahagauri is worshipped on the eighth day of Navratri 2021. Celebrate Ashtami with pink colour. Prepare some rose petal kulfi or ice-cream on this day.
9. Anjeer- purple
Last but not least, the ninth and final day is dedicated to Devi Siddhidaatri, who is believed to possess all knowledge and wisdom. This day is denoted by the colour purple, so you could have a handful of anjeer or figs that are easily available in this season.
Happy Navratri 2021!