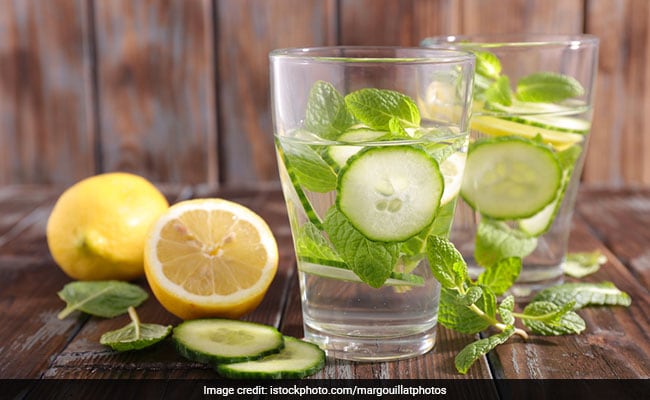 Highlights
The nine day Navratri festival is a detoxing period on its own
A lot of Navratri meals, however, contain fried foods and snacks
Detoxify post Navratri by staying away from fried and starchy foods
The nine-day festival of Navratri is over and Hindus all around the world are now preparing for their biggest festival of the year- Deepavali or Diwali 2018. During Navratri, some Hindus in India and around the world, observe fasts and abstain from consuming certain foods and drinks. Navratri, in a sense, is as it is a festival of detoxification of mind and body. Devotees include fresh fruits and juices, as well as certain gluten-free flours in their daily diet during the nine-day fasting period of Navratri. However, a lot of Navratri meals and snacks can be pretty heavy. Moreover, Navratri festival also involves eating a number of sugary dishes, as they comprise heavily of desserts like halwas, laddoos etc. This is why your body might take a little while to get used to regular meals and it's important to eat healthy during this transitional period.
Here are some diet tips to follow during your post-Navratri detox:
1. Stay Away From Fried Foods: Whether you were fasting or not, you probably overdosed on fried foods during the nine days of Navratri. Sabudana vadas, sabudana tikkis, kuttu ki pooris and other vrat foods are just too hard to resist and we won't blame you for overindulging. But for your post-Navratri detox, you may want to give your body a break and stay away from fried foods.
2. Snack On Fresh Fruits: Navratri vrat snacks are also often packed with fried foods and excessive salt. So if during your fasting period, you consumed these on most days, you should switch to snacking on fresh fruits instead.
Post Navratri Detox: Snack on fruits to detoxify your system
3. Focus On Micronutrients: Navratri fast bans a lot of nutritious vegetables like onion and garlic that are not just important for building immunity, but are also rich in a number of essential micronutrients.
4. Stay Away From Starchy Foods: One of the most commonly used ingredients in Navratri meals is potato, which is rich in starch and has a high glycaemic index. To detox, include a number of raw and sautéed high-fibre vegetables and negative calorie vegetables in your diet, like cucumbers, spinach and other green leafy vegetables.
5. Start Your Morning With Honey, Lemon Water: Drinking honey and lemon with warm water is anyway a healthy habit. The drink can kickstart your metabolism and is also great for your liver.
Apart from these diet tips, it's important for you to drink enough water to flush out the toxins from your system. Moreover, a lot of people probably didn't get much physical exercise over the past nine days, and if you're one of them, you may want to start now. Exercise is an important part of any detoxification routine.
Disclaimer: This content including advice provides generic information only. It is in no way a substitute for qualified medical opinion. Always consult a specialist or your own doctor for more information. NDTV does not claim responsibility for this information.