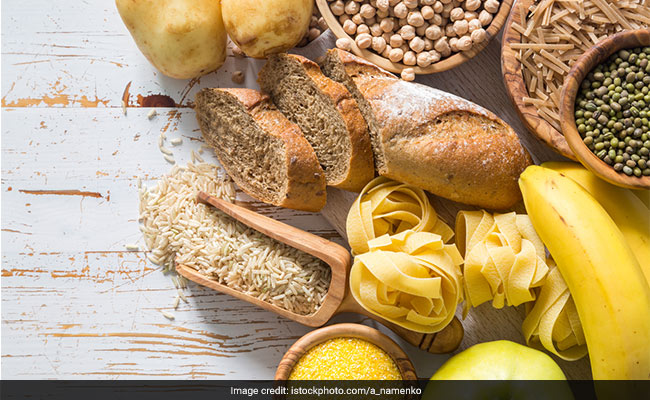 Are you on a weight loss diet? We are sure you have been bombarded with advises from friends and peers already. One of the advises we are sure you must have received is to limit your carbohydrate intake. One of the biggest myth surrounding weight loss is that carbohydrates make you fat. And to hasten the weight loss, many of us are even guilty of giving up on carbohydrates totally. By doing so, you are not only hampering your weight loss goals but also putting your overall health at stake. Carbohydrates are one of the three macronutrients which are essential to sustain health. Carbs are your primary fuel source of energy that keeps you going through the day. According to celebrity nutritionist Pooja Makhija, carbs don't make you fat, but wrong choices do. "Carbs are needed to give you energy through the day. They are also important for the metabolism of fats. If you want to fight fat, you need carbs to burn them. Complex carbs from foods like whole grains, brown rice and lentils should make up at least 60 per cent your daily meals. If you're not eating enough carbs you will not be able to sustain the weight loss and eat more to make up for the lack of calories"
Here are healthy carbs you can include in your weight loss diet:
Whole Grains : Ditch refined grains for whole grains, They are rich sources of nutrients and vitamins. Whole carbs are unprocessed and contain fiber found naturally in the food. Oats, quinoa and brown rice are packed with complex carbohydrate that do not metabolise quickly, keep you full and make you binge less.

Chia seeds: Not only are they packed with healthy carbs, just 100 grams of chia seeds can load you up with some of the most essential nutrients including iron, calcium, thiamin, manganese, magnesium, zinc, phosphorous, B vitamins, folate and riboflavin.You can blend these seeds in your smoothies or throw them in your salads.
Lentils and legumes: All lentils and legumes, be it mung or rajma are decently packed with good carbs. They also happen to be immensely rich in proteins. An Indian diet is generally filled with lentils and legumes. Apart from curries, you can sprout them or have them steamed too.

Leafy vegetables: Have your greens. Leafy greens like spinach, cabbage and lettuce are profuse with healthy carbs and fibre. Fibre takes the longest to digest, which helps induce a sense of satiety. When you feel full you binge less, which further promotes weight loss.
Sweet potatoes: Sweet potatoes are one of the most nutritionally rich vegetables available. According to Macrobiotic Nutritionist and Health Coach Shilpa Arora, "Loaded with beta-carotene and skin-boosting nutrients, sweet potatoes are best for weight loss. They have no fat and lots of fibre and a few calories. They are great to have in dinner; you can bake, grill or make chips and air-fry them for a filling meal."
Include these healthy carbs in your diet and see the change for yourself.