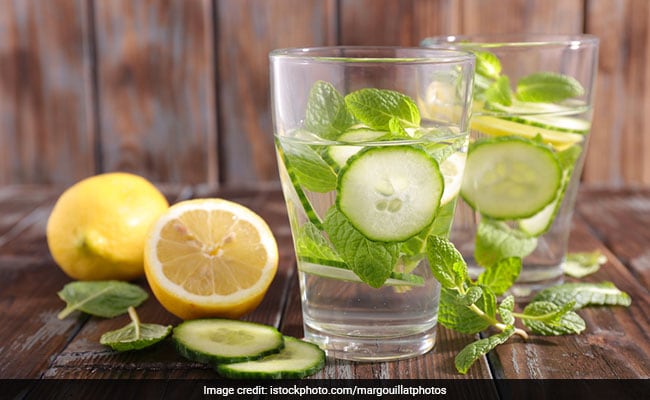 Summer is upon us; and with temperatures soaring high, the need for staying hydrated is on the rise. Staying hydrated during summers is one of the most important factors to keep going and maintain a healthy body. Your body tends to lose water at a fast pace due to excessive sweating. Nowadays, kids are enjoying their summer holidays and mostly prefer staying out of the house to play. While we can't stop them from playing outside, we can definitely help them stay hydrated all the time. No, we aren't talking about water, but some amazing beverages that not only satisfy our thirst, but also are tasty and keep the body cool.
We suggest some amazing summer special drinks that you can give your family to ensure they are hydrated all the time.
1. Aam Panna
A refreshing and replenishing drink made with raw mango, aam panna is sweetened with jaggery or sugarcane juice to make it super healthy. It does not only keep your body cool but also has been known to being a digestion-friendly beverage and a rich source of vitamin C and iron.
2. Buttermilk
Buttermilk or popularly known as chaas is an amazing curd-based drink that is a favourite among Indians. It is a brilliant digestive and the addition of spices like jeera only enhances the benefits it has to offer.
3. Nimbu paani or lemonade
One of the most humble and healthy drinks is a simple lemonade. A quick drink to make and amazingly delicious, this drink is prepared using mint leaves, sugar, salt, water and lime. You can add spices like cumin, coriander powder, black pepper, et al to help boost immunity.
4. Cucumber lemon water
A fun twist to lemon water; cucumber lemon water is a hit when it comes to hydration. All you need to do is to dunk slices of cucumbers and lemon in water along with mint in water for a detoxifying summer drink.
5. Barley water
Barley water is the summer elixir you need to beat the heat. All you need to do is to add pearl barley, water salt, a dash of honey and lemon and you are good to go.
6. Sugarcane juice
Sugarcane juice is used as a natural remedy for a range of health problems. Adding mint leaves to the juice will help enhance the taste of your summer drink.
Other summer drinks may include lassi, coconut water, sattu sharbat and jaljeera among others. Stay healthy!