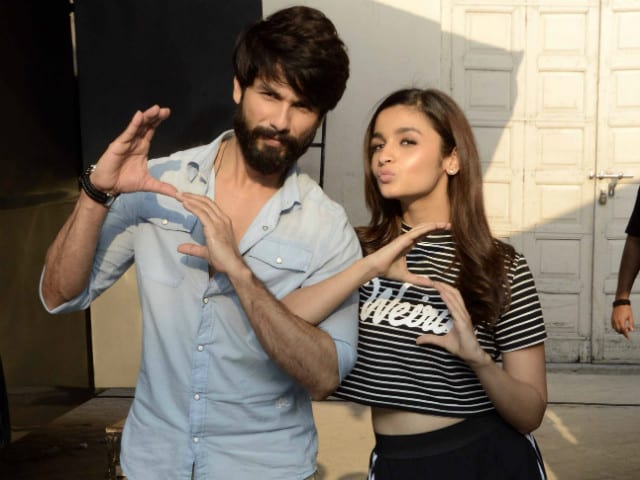 Mumbai:
There has been much talk about Alia Bhatt and Sidharth Malhotra dating, and so when the question did pop up at the launch of
Shaandaar
's new song
Raitaa Phail Gaya
in Mumbai on Tuesday, Alia turned to co-star Shahid Kapoor for help.
"Shahid, I have always stood up for you and now it is your turn," said Alia. (Also Read:
Alia, Shahid Need Help With Raitaa Phail Gaya. Here's Why
)
Shahid was quick to respond.
"Who is this Sidharth that you are talking about?
Hum kisi Sidharth ko nahiin jaantey
," (We don't know any Sidharth) he said.
During the launch of
Shaandaar
's first song
Gulaabo
, Alia had jumped to Shahid's rescue when the media asked him about his life after marriage. It was only expected that Shahid would do the same for her. (Also Read:
Alia Bhatt to Shahid Kapoor's Shaandaar Rescue
)
"I know there have been stories about Alia talking to some mysterious 'Sidharth-Marketing'. Let me tell you that there indeed is a 'Sidharth Marketing'," he said.
Meanwhile Sidharth Malhotra is enjoying his trip to New Zealand as the ambassador of the country's tourism and there's no sure way of finding out whether the two are in touch. (Also Read:
Sidharth Malhotra's 'Amazing' Visit to Lord of The Rings Sets
)