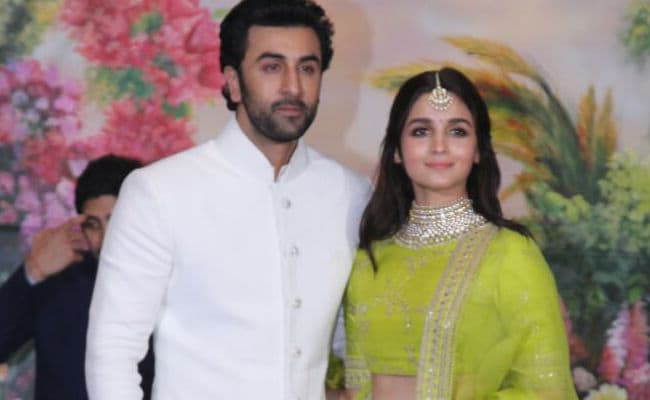 Highlights
A section of social media is sure that Ranbir and Alia are dating
Some Twitter users think they're not dating
Alia Bhatt and Ranbir Kapoor co-star in upcoming film Brahmastra
New Delhi:
Alia Bhatt and Ranbir Kapoor 'arriving together' at
Sonam Kapoor and Anand Ahuja's reception
made fans of Bollywood
wallahs
very curious. Tweets ranging from 'are they dating' to 'they are dating' ensured that
the Brahmastra co-stars
were guaranteed a spot on the trends list. A section of Twitter is sure that Alia Bhatt, who confessed she had a crush on Ranbir Kapoor, is dating the
Tamasha
actor. Some Twitter users couldn't be bothered about the reports of dating but insisted that Ranbir and Alia made a lovely pair while some were sure that Ranbir Kapoor and Alia Bhatt are definitely not dating.
Before the comments, check out photos of Ranbir Kapoor and Alia Bhatt from last night big Bollywood bonanza: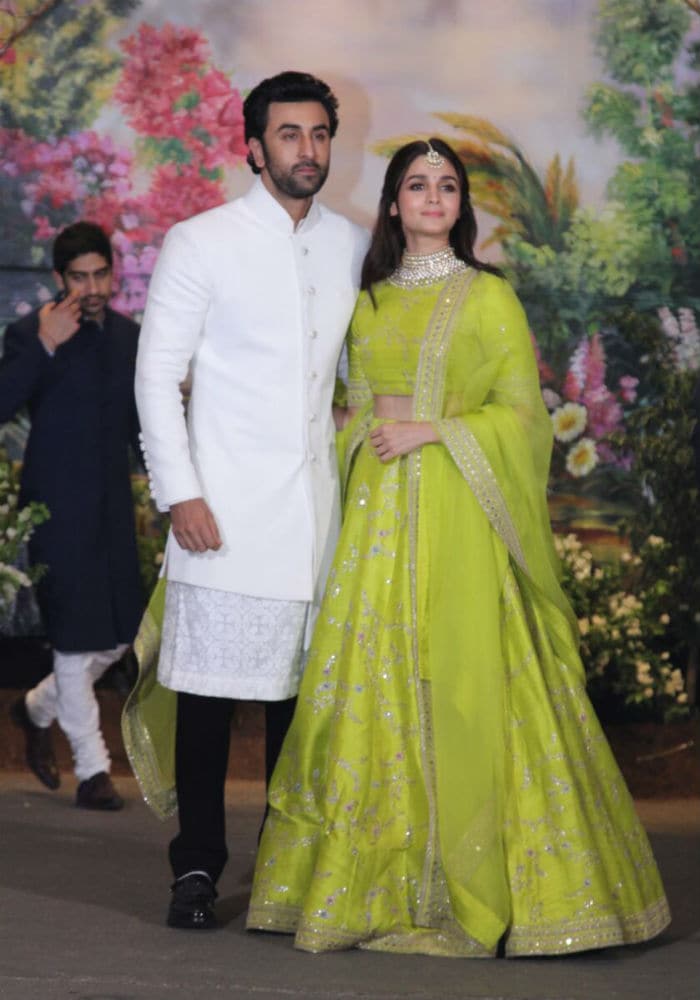 P.S. Ranbir Kapoor's sort of permanent plus one Ayan Mukherji was nearby and posed with them. He's also directing
Brahmastra
.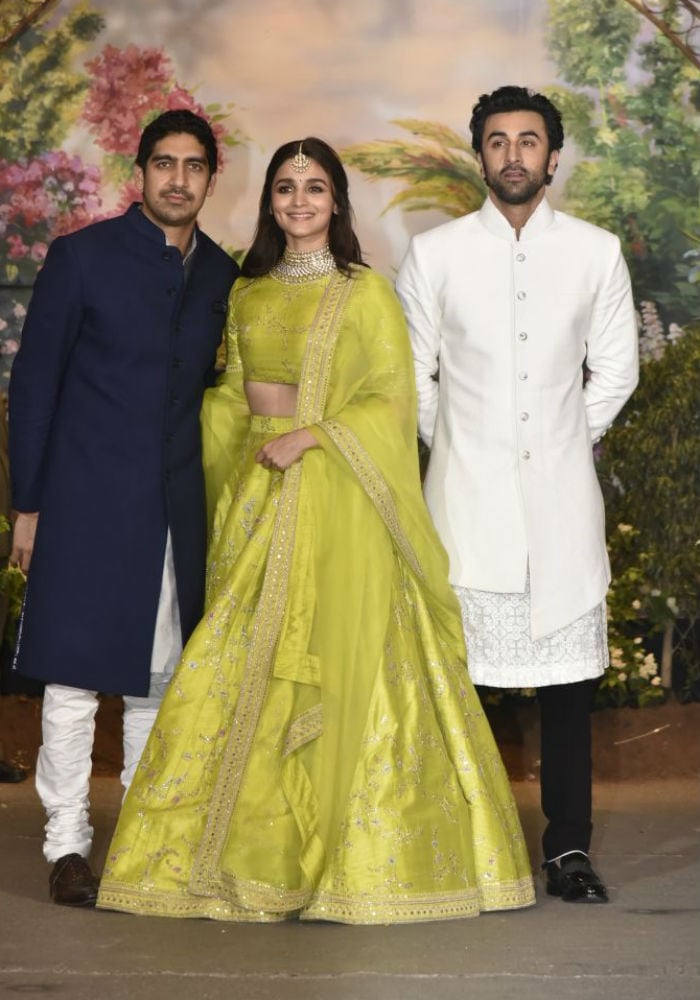 Now, here's a confused Twitter user, who doesn't know the "Bollywood's ways":
So this arriving together makes Ranbir and Alia a thing? Idk bollywood's ways. Tell me kindly.

— Aimsy (@ItsAimmy) May 8, 2018
Like we said, the Internet has many opinions and they don't refrain from sharing it with everyone:
Btw I do think Ranbir Kapoor looks good with Alia Bhatt, they should date. I know right now its all for upcoming movie promotion but they should date.

— Drama@ueen (@Bolly_drama) May 9, 2018
Can v just stop making conclusions on der personal lives n appreciate ds aesthetically stunning picture #RanbirKapoor#AliaBhatt#SonamAnandReceptionpic.twitter.com/F5QqLYHiwQ

— Sakshi (@adhuriikahaani) May 8, 2018
They look so good together!!!

Ranbir - Alia pic.twitter.com/T0KyOGi8XV

— (@ismee_sarah) May 8, 2018
Ranbir & Alia makes a stunning pair! #SonamKiShaadi

— R. (@terasajda) May 8, 2018
These people are sure that Alia and Ranbir are dating:
Now this is what you call goals! #Ranbir#Alia#SonamAnandReceptionpic.twitter.com/AsSsNNcGDE

— Sanya Goel (@SanyaGoel_) May 9, 2018
Ranbir and Alia are officially dating. Yikes.

— tanushree. (@IscoDeewane) May 8, 2018
And this gentleman has two reasons to believe Ranbir and Alia are not dating:
I'm pretty sure they are not dating. 1.) If they were they would be trying to hide it and not making so "obvious". 2.) I don't think Ranbir is that fond of Alia.

— lost soul (@theClaiire) May 8, 2018
Sonam Kapoor and Anand Ahuja's wedding and reception
kept Bollywood celebs all of Tuesday. After a star-studded anand karaj in the morning Bollywood insiders joined the Kapoors and the Ahujas at the reception in the evening. Some celebrities such as Kareena Kapoor and her husband Saif Ali Khan, Jacqueline Fernandez, Abhishek Bachchan and Swara Bhasker attended both the events while the Khans divided their appearances - Aamir and Kiran Rao attended morning's wedding ceremony while Shah Rukh and Salman Khan were the heart and soul of the reception.
Celebs like Katrina Kaif, Rekha, Akshay Kumar and Twinkle Khanna, Kangana Ranaut, Kajol and others stepped out in their finest for the reception.