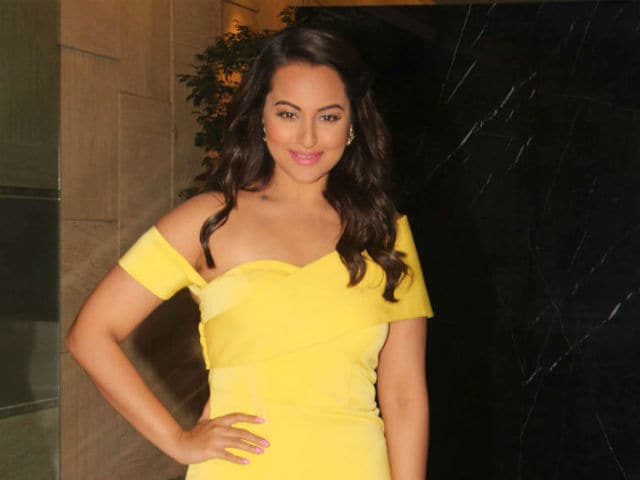 Mumbai:
Actress Sonakshi Sinha, who has shared screen space with director Anurag Kashyap in
Akira
, said that she tried to convince him to become an actor.
Sonakshi also said that she had a good time working with Mr Kashyap.
"It was very good. I was convincing him to become an actor. He has fit the role and character so well, you'll connect with him in that way, because you'll actually be scared when you see him onscreen. He is a great actor," said Sonakshi.
Being a director, did he interfere in filming?
"No. He was aware of the fact that he is coming on the sets in the actor's capacity, so he wouldn't share his
tippaniya
(inputs). He was fantastic to work with. He is not interfering at all despite being a director," added Sonakshi.
Akira
is a remake of the Tamil film
Mouna Guru
directed by Santha Kumar. The Hindi remake has been directed by AR Murugadoss.
"This role was physically as well as emotionally very gruelling. Some of the sequences that we shot and some of the places we have shot in, I never imagined myself in situations like that before. So, this is probably my most challenging role so far," added Sonakshi. (Also Read:
Sonakshi Sinha Takes a Mumbai Local For Akira
)
"I had to train in mixed martial arts, had to just train for a month and half and I was ready. I had to really up my game. And luckily I have been into sports when I was a child. That's where the energy and the strength comes from and I really enjoy it. When something really pushes you to the edge and challenges you, that is when I get really excited. And
Akira
has done that to me in so many ways. It's been a fantastic experience and so fulfilling," said Sonakshi.