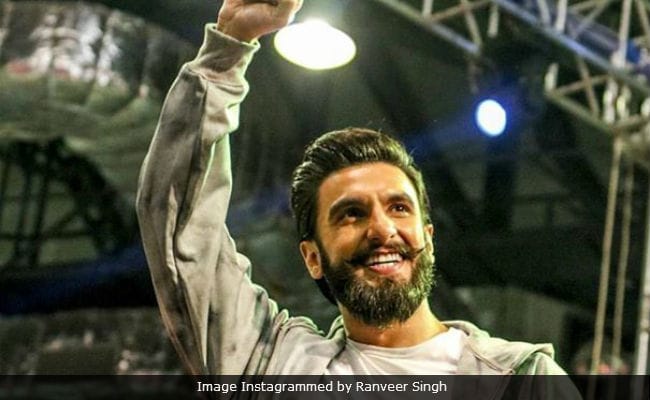 Highlights
Singh Is Kinng's sequel is titled Sher Singh
Ranveer Singh may feature in the film
Singh is Kinng featured Akshay Kumar in the lead role
New Delhi:
Singh Is Kinng
's sequel will be titled
Sher Singh
and it will reportedly feature actor Ranveer Singh instead of Akshay Kumar, who starred in the 2008
Singh is Kinng
. Producer Shailendra Singh, who has now acquired the rights to this name after much difficulty told
mid-day:
"While we had initially wanted the title
Singh Is Kinng
, Vipul Shah refused to part with it. I have been asking him to return it to me for the last five years. Then, I decided to pick another name, because, the name
Singh Is Bliing
had also been explored. So, a similar sounding title would cause confusion."
Of his upcoming film, Shailendra Singh said, "Bollywood doesn't have an iconic superhero. Sher Singh will be that character. He does not have super powers, but will be an extraordinary human being," reports
mid-day.
Shailendra Singh also said that he thinks Ranveer can be an excellent
sardar
. Of him he told
mid-day
: "Ranveer has all the characteristics needed to play a
sardar
, just like Akshay (
Singh Is Kinng
) and Ajay Devgn (
Son Of Sardaar
) do. I narrated the story to him in one line about a month-and-a-half ago, and discussed his look too. He expressed interest in the project and asked me for a 10-page script, which I will send him this week."
Shailendra Singh seems excited about the role of the protagonist in the film. "I will tell you one thing -
Sher Singh ordinary hai, lekin kaam extraordinary karta hai
,"
mid-day
quoted Shailendra Singh as saying.
Singh is Kinng
was a 2008 comedy drama, directed by Anees Bazmee, which starred Akshay Kumar and Katrina Kaif in the lead roles. Akshay Kumar was also nominated for the Asian Film Awards in the Best Actor category for his performance in the film.
Singh is Kinng
was a hit at the Box Office.
Earlier, talking about
Singh Is Kinng
, Shailendra had told
mid-day:
"I created the franchise - the concept of the movie and the title was owned by me. I gifted it to Akshay, who, in turn, gave it to Vipul Shah. They have even thanked me for the title in the credit roll.
I have been begging Vipul to return it to me, but he hasn't relented."
Well, this is not the first time. Before
Singh Is Kinng
, Shailendra Singh had to bend the knee when he wanted to make
Namastey London
sequel with Parineeti Chopra and Arjun Kapoor. He renamed the film
Namastey Canada
.
Ranveer Singh is currently awaiting the release of Sanjay Leela Bhansali's much-awaited film
Padmavati
. Ranveer will portray the role of Alauddin Khilji while Deepika Padukone will feature as Rani Padmavati and Shahid will star as Rawal Ratan Singh. Ranveer also has a biopic based on cricketer Kapil Dev titled
'83
, in the pipeline.