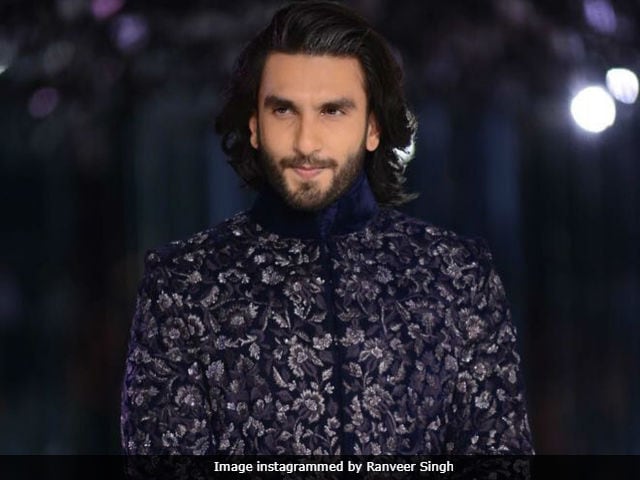 Highlights
I created the franchise, says Singh Is Kinng producer
Shailendra Singh now has a 'sexier' title for the sequel
His priority is to get Ranveer Singh on board
New Delhi:
Singh Is Kinng
may get a sequel and the sequel may feature Ranveer Singh in lead role instead of Akshay Kumar. All of this can happen if Vipul Shah gives up the rights of the title
Singh Is Kinng
to producer Shailendra Singh, who told
mid-day
: "I created the franchise - the concept of the movie and the title was owned by me. I gifted it to Akshay, who, in turn, gave it to Vipul Shah. They have even thanked me for the title in the credit roll. I have been begging Vipul to return it to me, but he hasn't relented. Yesterday, I sent him a text saying, 'It's been more than nine years and it's obvious that you are not making
Singh Is Kinng 2
. So why not give the title back gracefully? Be a gentleman!'"
But all's not over yet because Shailendra Singh added that he has now submitted a new title for registration, which he says is "sexier" than
Singh Is Kinng
. "I don't want to fight any longer," he told
mid-day
. Before
Singh Is Kinng
, Shailendra Singh had to bend the knee when wanted to make
Namastey London
sequel with Parineeti Chopra and Arjun Kapoor. He
renamed the film Namastey Canada
.
Shailendra Singh's current priority is to get Ranveer Singh onboard. The producer described Ranveer Singh as a "lethal combination of Salman Khan and Johnny Depp." He told
mid-day
: "The film will be a heist drama. As soon as the script is ready, we'll give him a narration."
Ranveer Singh is currently filming Sanjay Leela Bhansali's
Padmavati
, co-starring Deepika Padukone and Shahid Kapoor.