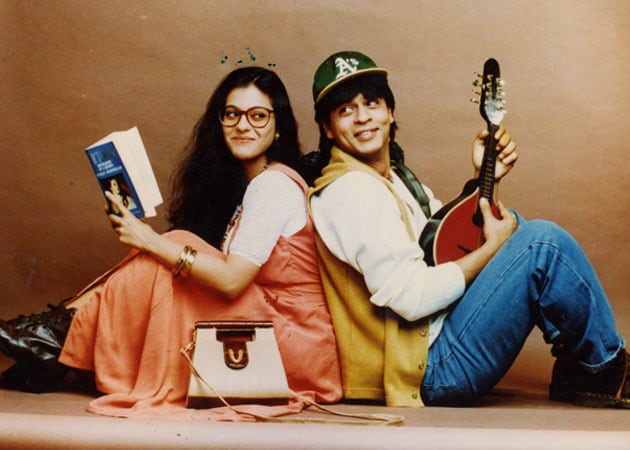 Bollywood's iconic romantic film Dilwale Dulhania Le Jayenge (DDLJ), a phenomenon that perhaps defies explanation, will complete 1,000 weeks next month.

Shah Rukh Khan, who played the lovable Raj in the film, says he is planning to celebrate the occasion in a grand way. "Yes, it is completing 1,000 weeks and it's a great feeling," Shah Rukh told reporters on being asked about his feeling. He was speaking on the sidelines of his birthday celebration.


Released on October 20, 1995,
Dilwale Dulhania Le Jayenge
was Aditya Chopra's debut film as a director and it struck the right chord with the audience, who lapped up Raj (SRK) and Simran's (Kajol) love saga that travelled across two continents.
"Aditya Chopra was planning something. We will take 15 minutes of unedited footage of the film. We will also watch the film together. There is lot of affection attached with the film. It's a special moment for sure. It's the second longest (running) film. I think the first was a Chinese film. Yes, we will have a celebration," said the 49-year-old actor. Shah Rukh Khan, who has played negative roles in the past, says he would love to do
Dhoom 4
if approached.