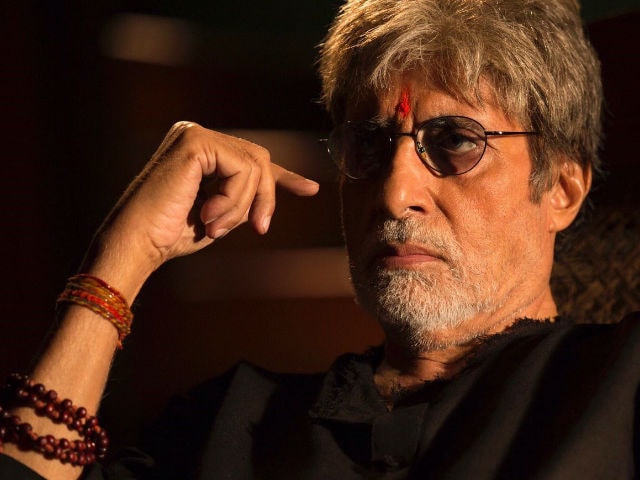 Highlights
Sarkar 3 is the third film in the Ram Gopal Varma-directed series
The Angry Mix is sung by Sukhvinder Singh and Mika Singh
The song reuses Sarkar's original background chant of Govinda, Govinda
New Delhi:
The first song of Amitabh Bachchan's
Sarkar 3
is out and one thing's for sure, Subhash Nagre (aka Sarkar) is
getting angrier with each film
. This is the third film in the
Ram Gopal Varma-directed series
which takes forward the story of Sarkar, a Godfather to locals, who has his set of principles and will work accordingly - as we see in the song and the trailer, which released last week. He is suuronded by his enemies, plotters and family members who look like foes, but nothing will bend Sarkar. The song is titled
Angry Mix
and has been sung by Sukhvinder Singh and Mika Singh. The
Angry Mix
reuses Sarkar's original background chant of
Govinda, Govinda
, only, it is three times deadlier.
Watch (out for) Amitabh Bachchan in Sarkar's Angry Mix:
Sarkar 3
stars Amit Sadh as Guddu, Subhash Nagre's irate grandson and Yami Gautam as the daughter of one of Sarkar's former enemies. Jackie Shroff plays Michael Vallya, who it seems wants to bend Sarkar but fails to do so. Rohini Hattangadi plays another antagonist Rukku Bai Devi. Ronit Roy stars as Gokul Satam, Sarkar's right hand man and Supriya Pathak reprises the role of Pushpa Nagre.
We also get glimpses of Abhishek Bachchan, who starred as Subash Nagre's son Shankar in the first two
Sarkar
films. Clearly, Sarkar has unfinished business which has something to do with his son's death. Aishwarya Rai, who played Anita Rajan, will not reprise her role in the film. However, in the final scene of
Sarkar Raj
, she took over Shankar's work after his death.
Sarkar 3
releases on April 7, this year.