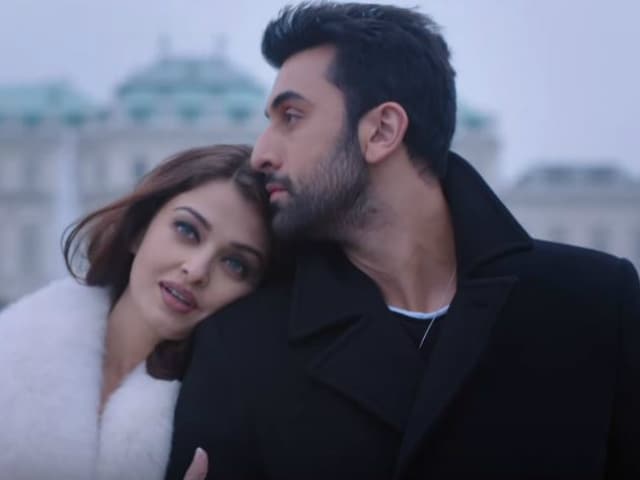 Highlights
'I was playing the song on guitar and Aamir also loved it,' said Pritam
'I had been complimented about the song by Karan Johar,' Pritam added
'Even Shah Rukh loved the song very much,' said Pritam
Mumbai:
From Shah Rukh Khan to director Aditya Chopra, the industry insiders have already given thumbs-up to
Ae Dil Hai Mushkil
title track but it is composer Pritam Chakraborty who says he was uncertain how the audience would react to the song.
Sung by Arijit Singh, the track featured in the recently-released teaser of the Aishwarya Rai Bachchan, Ranbir Kapoor and Anushka Sharma's film has already garnered a lot of praise.
Pritam said the positive response from Bollywood celebrities only made him more nervous about the response from his fans.
"I was a little tensed before the song released. I had been complimented about the song so many times by Karan Johar. Aditya Chopra had told me that he had liked the song very much. Even Shah Rukh loved the song very much," Pritam told PTI in an interview.
"In Panchgani, I was playing the song on guitar and Aamir also loved it.
Everyone had liked the song
even as it was being created. So, I was tensed," he said.
The composer said there was a lot of hype and he wondered if the song could live up to it.
"When suddenly there is so much hype about it, you don't know if the song will live up to the expectations once it goes to the audience. Whether they will accept it or not. I am happy that they have liked it," he said.
Ae Dil Hai Mushkil
marks the return of KJo to direction after his 2012 hit
Student Of The Year
. The film also stars Aishwarya Rai Bachchan and Fawad Khan.
Pritam said the
My Name is Khan
director was specific in his brief about what he wanted the title song to be like.
"Karan's brief was that
Ae Dil hain Mushkil
title has to fit in well. He had the title in mind from beginning, so the title had to come in the right place. Secondly, it comes at a time in the film which is very defined. There was loss, so there had to be pain, there has to be angst in the song, that was a must," said Pritam.
The song, written by Amitabh Bhattacharya, has been loved for its theme of unrequited love.
Pritam said despite the depth in the lyrics, people will be surprised to know that the song was written while he and Amitabh were en route KJo's office.
"This is a different facet of Amitabh which he has showed with this song. Amitabh does not write these kind of lyrics. He is very simple. I remember, we were on our way to Karan's office in Khar and we started from Andheri and Amitabh literally wrote the song in the car. So, this song actually happened quite fast," he said.
(Except for the headline, this story has not been edited by NDTV staff and is published from a syndicated feed.)