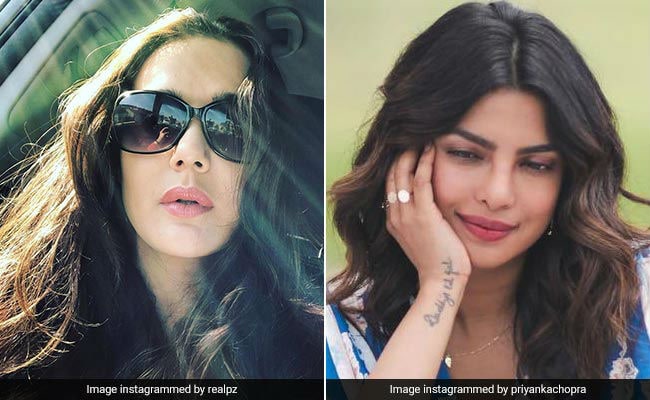 Highlights
Preity's post describes the ambiguous feelings towards food
Priyanka Chopra shared a food-is-to-relationships post
For Shilpa Shetty, Sunday is reserved for food
New Delhi:
The world is divided into two kinds of people, some say - those who eat to live and
those who live to eat.
But which of these would Preity Zinta count herself into? The 43-year-old actress is winning Instagram with a hilariously relatable post about the ambiguous feelings towards food so many of us have. The kind of feelings you get when you eat a salad IRL while eating a cupcake in your mind. The kind of feels while pondering on existential questions like "Are you sure you want to spoil all that cardio with a bunch of calories?" Preity Zinta is all of us, when she posts this sort of stuff:
Those feels are in direct conflict to the ones in
Priyanka Chopra's food-is-to-relationships post
from when she was in Assam some days ago. "Find yourself somebody who looks at you the way I look at food," she wrote. What she was looking at was an Assamese
thali
, a full-on feast, calories and cardio be damned.
Still waiting for someone who looks at us the way Priyanka looks at her
masor tenga
. Meantime, here's how Preity works those calories off:
The celeb who really seems to have figured it out is
Shilpa Shetty whose Sunday binges have become Instagram tradition
, in the vein of Amitabh Bachchan's Sunday
darshan
with fans. Monday to Saturday, Shilpa keeps herself fit and fabulous with yoga. Sunday is reserved for food of the most sinful sort and of which Shilpa posts pictures with little or no evident guilt. Here are some:
So be like Shilpa Shetty, while chuckling over Preity Zinta and Priyanka Chopra's posts.