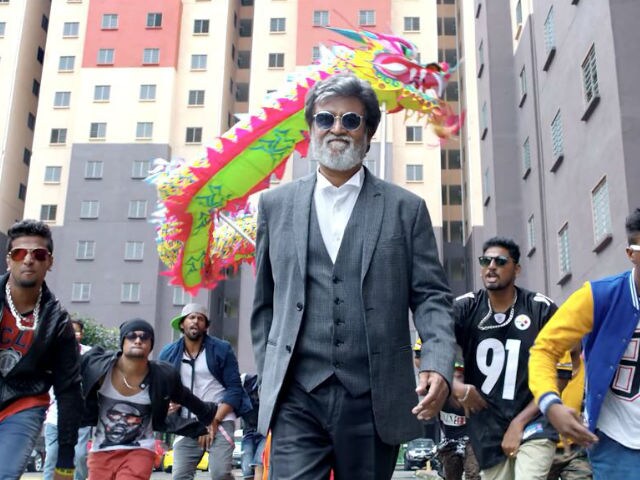 Highlights
Being Rajinikanth's voice is like getting a Grammy, says singer
Neruppu Da will also be the title of Vikram Prabhu's next film
Neruppu Da has become an anthem of sorts for Rajinikanth's fans
Chennai:
As though celebrating the blazing style of Rajinikanth as Kabali, is
Neruppu Da
, the title track, which literally means 'it is fire'. Listening to the soundtrack of
Kabali
, you can't miss how the star has let go of every combination that he has held close to for years. We all expect the superstar's entry powered by playback singer SP Balasubrahmanyam, but what comes as a surprise is how new-gen composer Santhosh Narayanan teams up with young singer Arunraja Kamaraj, to create a musical inferno.
The track is
spreading like fire
and has clocked over 10 million online views already. 'Being the voice of the superstar is like getting a Grammy in my life,' says Arunraja.
Well, the
Neruppu Da mania doesn't stop
there.
It is also going to be the title of a new film by Vikram Prabhu, grandson of Tamil cinema legend Sivaji Ganesan. Vikram plays the role of a fireman and also an ardent Rajinikanth fan in the movie. "It was like a slap on our face when this
Nerrupu Da
song came out and everyone was talking
Nerrupu Da Nerrupu Da
, and us too, our team. And we were like, why are we even going past the fact that
Nerrupu Da
word, you know, it's so apt for our title, why should we miss it,' said the actor.
You switch on the radio, walk into a mall or stop by a tea shop and you will hear the song blast on the speakers. Looks like,
Neruppu Da
is the anthem for Rajinikanth fans across the world.
Watch: