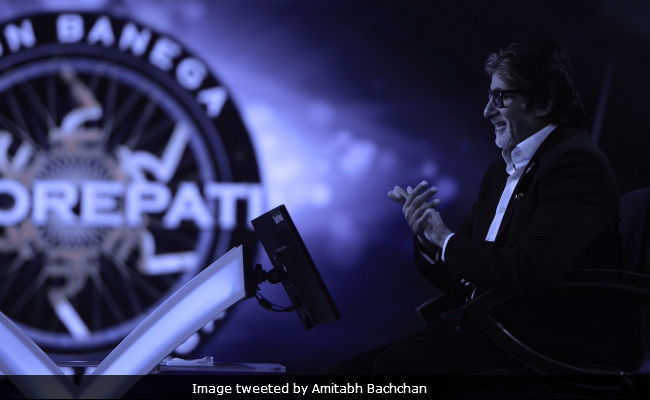 Highlights
Sapna Garg took home Rs 12,50,000
Swati Gupta from Varanasi broke into tears on the show
Swati Gupta took home Rs 10,000
New Delhi:
Amitabh Bachchan started the show by sharing the details about Chhath Puja and began the show on a positive note. Sapna Garg from Merut, who played in Wednesday's episode has won Rs 3,20,000 so far with the help of her four lifelines. By answering the next two questions right, Sapna won Rs 12,50,000. Sapna could not answer the 13th question, which was for 25,00,000 and decided to quit the show. She took home Rs 12,50,000.
The next contestant, who was lucky enough to be on the hot seat, was Swati Gupta from Varanasi, Uttar Pradesh.
She busted into tears and got very emotional
and shared that to be
Kaun Banega Crorepati
was her dream. She was accompanied by her mother and husband on the show. Swati also shared that her mother is her biggest inspiration and whatever she is today is only because of her mother.
Swati guessed the wrong answer which was worth Rs 80,000 and hence it left her disappointed. Swati took home Rs 10,000.
For those who wish to prepare for the next season of Kaun Banega Crorepati, here are some sample questions which may help you.
Which of these personalities was appointed the youngest ever UN Messenger of Peace in April 2017?
Who became the first woman to head India's External Affairs Ministry?
In Mythology, Kubera, the lord of wealth, shared what relationship with Ravana?
Who wrote the doha, "
Dheere dheere re manaa, dheere sab kucch hoye, maali seenche sau ghada, ritu aayephal hoye"
?
Which of these female athletes has been a national record holder in the marathon event?
Watch Shubroto Das in
Nayi chah nayi raah
's episode tomorrow.
For more knowledge and awareness, keep watching
Kaun Banega Crorepati 9
and for more updates keep reading!