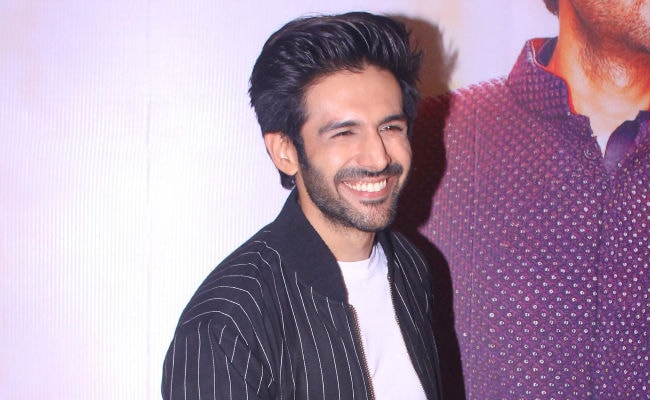 Highlights
Kartik says Luv Ranjan stood by him through all these years
"It takes a lot of guts to stand by someone you believe in," he said
Sonu Ke Titu Ki Sweety is the second top earner of 2018 so far
New Delhi:
Sonu Ke Titu Ki Sweety
(
SKTKS
) is a blockbuster and Kartik Aaryan is finally a star. He seems to enjoy the attention, especially from the girls. "More than my own happiness it's my mother's happiness that makes me happy. I was with my mother at a mall when our car was suddenly surrounded by people. Initially she loved seeing her son getting mobbed. Then the crowds started swelling and they began to push and shove and tilt the car. My mom's joy turned into anxiety," the actor said.
It has been an anxious time of waiting for Kartik. He had the looks and the dancing and acting schools. And yet success had been delayed.
He wonders why.
"When
Pyaar Ka Punchnaama
released, it became the sleeper hit of 2011 and my long monologue on what women want, became a rage and I thought I had arrived. But no, God had other plans. It's finally happening with
SKTKS
. And you know that? I am glad it's taken its own sweet time to come my way. Imagine if I had become an overnight where would I have gone from there."
Kartik can't stop thanking his director. "Luv Ranjan stood by me through all these years. It takes a lot of guts to stand by someone you believe in when that someone is not a big star. He very clearly told producers
it's me and Nushrat Bharucha and no one else
. I wonder where I'd have been in this lonely city without someone to believe in my talent."
Not that he would have ever given up. "I believed in myself. You have to believe in yourself only then can you expect others to believe in you."
And now when it's finally happening, Kartik is overjoyed.
"I'd be lying if I said I didn't enjoy the attention. I've waited long for this. I now have an insane number of scripts to read. The offers are juicy and tempting. But I intend to move forward carefully. I don't want to get carried away."
Kartik has his mother to share his happiness with.
"She keeps coming from our home in Gwalior to visit me here in Mumbai. And since she's my best friend I've nothing to hide from her, not even beer bottles to push under the bed when she comes home, because I don't drink. Haan,
gande kapde chupaata hoon
(I hide unwashed clothes from her). But she immediately knows, because the apartment looks too clean when she visits."
One ambition this year? "To buy a bigger home so that my family can move in with me. Right now, my best friend (his mother) has to keep shuttling between Mumbai and Gwalior because my father and sister are in Gwalior. I want all of us to stay together in Mumbai. It's my one dream this year. It would be so nice to have my own family to come home to every day."
Not that Kartik is without friends in Mumbai. "I have a very small group of friends. And my best friend lives in New Mumbai. You can say he is the real-life Titu in Sunny's life."
So would he destroy his best friend's marriage the way he's shown to do in the film?
"I wouldn't say Sunny destroyed his friend's marriage. I'd say he protected his best friend from a gold digger. And yes, I'd do the same if push comes to shove. I don't fear being judged as a misogynist. Because that's my character Sonu they are judging, not me. Thankfully, the audience is flocking to see the film without getting judgmental about the gender equations in the film," he said.
"Would I do another
Sonu Ke Titu Ki Sweety
? I'd do it as many times as Luv Ranjan wants me to." the actor added.
(Except for the headline, this story has not been edited by NDTV staff and is published from a syndicated feed.)