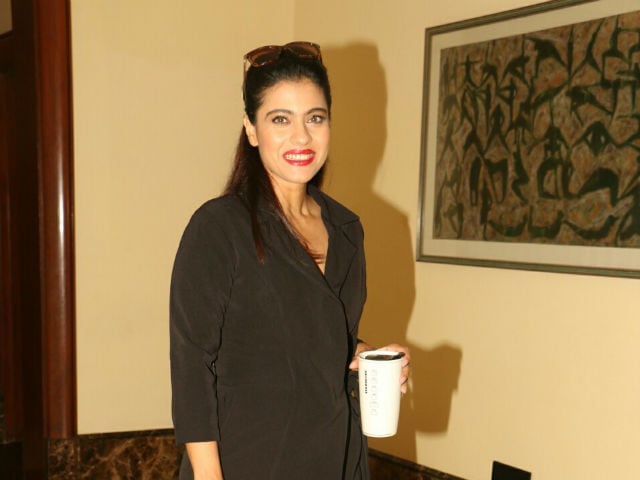 Highlights
"Anybody can become anything that they want to become," said Kajol
"People succeeded in the industry because of their talent," said Kajol
"I honestly think it's a moot point," said Kajol
New Delhi:
Over the last few days, the debate on nepotism in Bollywood has resurfaced. Bollywood celebrities like Anushka Sharma,
Vidya Balan
and Ranbir Kapoor have voiced their opinion on the issue. Today, Kajol reacted on the much-talked about topic of 'nepotism in Bollywood.' Speaking with news agency PTI, the 42-year-old actress said that nepotism is a 'moot point.' Kajol said that people have succeeded in the film industry purely because of their talent and hard work and not family lineage. "It is an open world. It is a free space. Anybody can become anything that they want to become. The people who succeeded in the industry, and by example you can take any name if you want, they have succeeded because of their talent and sheer hard work. I don't think all the people who have succeeded have that much to claim over their bloodline," PTI quoted Kajol as saying.
"I think it is a debate brought on by two personalities (referring to Karan and Kangana) who have decided to quote-unquote each other. I honestly think it's a moot point because every child wants to grow up and be like their parents," she added.
At the IIFA Awards,
filmmaker Karan Johar
along with actors
Varun Dhawan
and
Saif Ali Khan
renewed the debate on nepotism in Bollywood, after they mocked actress Kangana Ranaut, who branded KJo as the 'flag bearer of nepotism.'
At the award function, Karan Johar, Varun and Saif declared that they succeeded in the industry because of their parents and chanted 'nepotism rocks' in unison.
The trio, who were criticized for taking a jibe at Kangana in her absence, later apologized for their comment.
Meanwhile, Kajol was last seen in 2015 movie
Dilwale
. She is currently awaiting the release of her Tamil film
Velaiilla Pattadhari 2
or
VIP 2
.
(With PTI inputs)