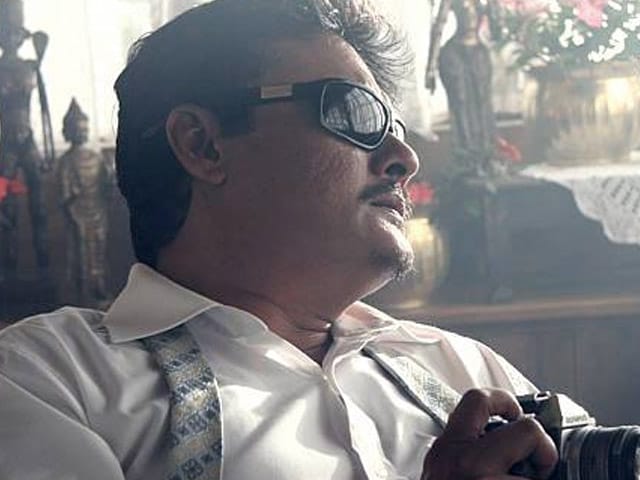 Kolkata:
Critically acclaimed actor Saswata Chatterjee will be soon seen in the role of a pick pocket, a topper in an institute dealing in crime, in upcoming Bengali film,
Mon Churi
.
"There had been films in Hindi like
Ram Jaane
and Shah Rukh Khan was in his elements with his typical mannerism in the role of a gangster. I had always yearned to do such hardcore criminal's roles other than suave serial killers with a comic touch which were not coming. Perhaps we were too serious about ourselves," Saswata told PTI on the sets of the film, in which he will be seen with comedy king Kharaj Mukherjee. Mr Mukherjee will be seen as the Principal of the said institute.
In
Ram Jaane
Shah Rukh plays the role of a gangster who has been familiarised to the crime world through para-dons as an abandoned child.
"Like
Ram Jaane
,
Mon Churi
also looks at the darker side of life and encapsulates the story of human beings who live on the fringes of society. But the plots are different," Saswata said.
Talking about the reason why he agreed to do the film despite the risk of doing a debutant director's project, the
Kahaani
actor said, "I had mixed with all these types in my early days, at my '
para chayer dokan
' (neighbourhood tea stall) where every section of people would freely mingle and crack jokes over '
bhars
' (earthen cups) of tea. I know of such training sessions in real life where they are taught to cut pumpkins with one stroke of a blade and to perfect the art of prising open one's wallet. I heard how they are trained to take blows from a mob after being caught red handed, how they feign injury and then get up and run away all of a sudden," he said with a wink.
"Actually these people may take to small time crimes but they have a heart of gold. They are uncomplicated and they will rush to your help when you are in crisis and not the others," Saswata added.